Why Telling Employees You Appreciate Them is Crucial
Employees are people, too. We all need a reminder that we're doing well and that we're appreciated for what we do.
Sometimes all it takes is one little sentence of acknowledgement, or a few words of recognition, to act as the little extra push someone needs to stay motivated and feel inspired in their work or responsibilities.
So, appreciate your employees and colleagues, and watch profits grow.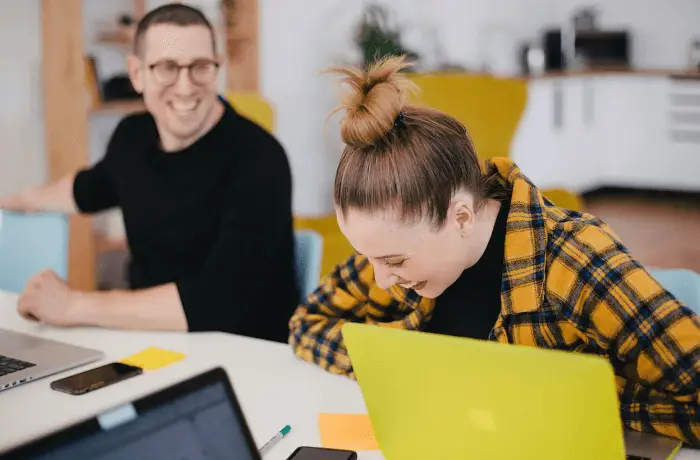 "I Appreciate You" For Your Employees & Clients (Examples)
Thanks so much for the good work you do here. Our company is built by the daily efforts of our diligent employees, and you've been carrying more than your fair share for some time. We appreciate you!
We're deeply grateful for your patronage. We know that you have options available to you, but you chose us, and we take that honour seriously. We will work hard to earn your continued loyalty; we appreciate you.
We appreciate your work. We appreciate your results. We appreciate your commitment to service. In three words, we appreciate you! Thanks for everything you do.
We want to acknowledge that you have been our vendor for ten years, which is a testament not to our loyalty but to your consistent, high-quality service and products. We appreciate your doing everything you can to provide us with the best value possible.
You show up early every morning and stay late to finish the job — we appreciate you!
We appreciate your recent purchase. We hope to stay your provider of choice for the foreseeable future. Thank you!
More Ways for Companies to Say "I Appreciate You"
It is always the right time to show your customers and employees what their support means to you. Regardless of your personal relationship with them, gratitude is always the right expression. All you need is a genuine heart and the right wording in a written note: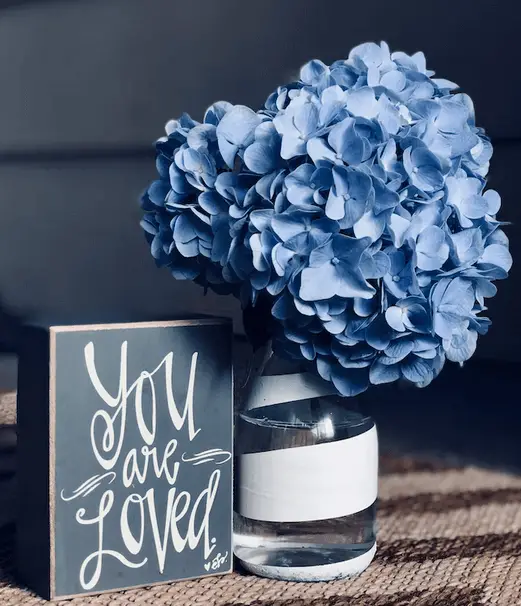 7. This gift of flowers is not the only gesture of appreciation we offer to you; we are also sending our deepest appreciation (and a bonus). You do more than your best on a regular basis and we are thankful to you for your hard work. We appreciate you!
8. Thank you for your daily dedication and leadership. We appreciate all the work you put in and recognize that we are very lucky to have you on our team. Please know that we appreciate you and are happy to know you are committed to serving our community through our company, too.
9. Most people do the minimum required, while you consistently do more. You have dedicated yourself completely to the service of others and we cannot tell you enough how appreciative we are. Our company (and this earth) is a better place to be because of people like you. Thank you.
10. We want to express to you how appreciative we are for the opportunity to serve you. We appreciate your responsiveness and honest feedback — it has made our job so much easier that you are willing to collaborate, and I know we are all pleased with the results. It is really wonderful when we get to work closely with a client to create their desired outcome. It brings us as much joy as it does you.
11. Thank you to our favourite vendor! In you we have a vendor that is as committed to our success as we are. We are incredibly lucky and grateful that we have found that in you. Without our prodding, you regularly go out of your way to ensure that our operation runs as smoothly as possible. We also appreciate your flexibility on pricing and terms. Your business allows ours to operate at maximum efficiency. You are a big part of our success and ability to serve our customers well; we cannot tell you enough how much we appreciate you.
12. To the best team leader a group of herded cats could ask for! We wanted to thank you for being such a kind, supportive, and strong team leader. We all feel you are looking out for our best interests while creating a culture that lets us all thrive and contribute our special talents. Your open door policy has been extremely helpful and we all feel there is never a time we cannot come to you with questions or concerns. Thanks for everything you do!
13. You've created a wonderful company and vision to work for and we all wanted to let you know how much we appreciate everything you do. You are successful because you put our customers and employees before your own needs. We are all so appreciative of your integrity and your desire to help everyone be the best they can be.Thanks from all of us!
14. To our star salesperson of this quarter: we were going through our sales for this quarter and noticed your stellar results. We want to thank for for your commitment to our brand, and for your hard work. We know you have a lot of options in the marketplace and we appreciate more than you know that you have chosen to channel your force for us. Congratulations on exceeding our record for sales! We look forward to continuing our relationship.
15. Before another year passes, we all wanted to let you know how much we appreciate your contributions to our team. You exemplify the values our company stands for — you are always willing to come in early or stay late, doing whatever you need to do to make sure the job gets done. Because of your efforts and high standards, the rest of us shine even brighter, so thank you from the bottom of our hearts for being such a valuable team member. We aspire to match your example.
More ways to use the words "I appreciate" in your business correspondence:
I appreciate your understanding. — Use this line when making amends with customers after a disappointment or mix-up.
I appreciate your consideration. — Use this line after a job interview and in your cover letter when applying for a new position.
Small gestures go a long way. Consider writing a short thank you card and attaching it to candy or flowers on a desk at work, or making the effort to leave a touching farewell letter to colleagues when you retire.
Learn how to appreciate your clients and they will stay loyal for life.
Billie
I like to climb mountains, read Nietzsche, and explore the West Coast. I have a BA from York University (2003) in Toronto, Canada, and yet on this site I sometimes spell like an American (know your audience). Thank you. Thank you very much.