While an in-person wish is best, or perhaps a phone call if distance separates, there is a place for letting the special birthday person know via a quick text that you're thinking of them on their birthday.
Choose one message or send them all!
A handmade card with a heartfelt phrase or funny quote will be appreciated. For some people, a simple birthday text message that lets them know you're thinking about them is enough to give them warm fuzzies.
No matter what, remember to send your loved ones a sweet birthday wish on their special day. (Included below are some belated birthday texts, too.)
Short and Sweet Birthday Wishes for Friends
On your birthday may your spirit be enriched in light, love, and hope for a prosperous year ahead.
Happy moments. Happy thoughts. Happy dreams. Happy feelings. Happy birthday.
To someone who touches each life you enter, spreading joy to everyone you meet: may the love and happiness you share with others return to you tenfold. I wish you many more happy birthdays!
Warmest wishes to you on your very special day. I hope that you continue to change the lives of others with your positivity, love, and beautiful spirit.
Happy birthday!! I hope your day is filled with lots of love and laughter! May all of your birthday wishes come true.
Forget the past; look forward to the future, for the best things are yet to come.
Happy Birthday to a friend I couldn't live without!
A wish for you on your birthday, whatever you ask may you receive, whatever you seek may you find, whatever you wish may it be fulfilled on your birthday and always. Happy birthday!
[Birthday age] is the perfect age. You're old enough to afford the good stuff and still young enough to enjoy it!
Happy [100th] Birthday, [Nana Maude]! Today, we're celebrating the amazing [woman] you are, honouring the life you've lived and, just like always, loving you so much!
You're another year older! Your birthday is a perfect occasion to pause, reflect and promise yourself another great year full of adventure. Wishing you a wonderful year ahead!
Warmest wishes for a very happy birthday.
Wishing you a very happy birthday. This year, may you achieve what you deserve, and you deserve the very best in every way! Even better, your success depends on you.
Happy Birthday! You're another year older, but you will always stay young at heart. Today is the oldest you've ever been and the youngest you'll ever be again, so treasure this moment!
Many happy returns to you on your birthday! We hope you have a wonderful day full of friends, family, and cake!
Congratulations on your birthday! Wishing you a truly fabulous day.
Happy birthday to my partner-in-crime and my favourite person!
Thank you for being the brightest person I know. Hope to see you shine for years on!
Cheers to the nights that turned into mornings and the friend that turned into family. Happy Birthday!
May the joy that you have spread in the past come back to you on this day. Wishing you a very happy birthday!
May you be gifted with life's biggest joys and never-ending bliss. After all, you yourself are a gift to earth, so you deserve the best. Happy birthday.
In case I don't tell you often enough, I really appreciate your friendship. And I'm so grateful for all you bring to my life. Happy birthday.
Wishing you a day filled with happiness and a year filled with joy. Happy birthday!
Sending you smiles for every moment of your special day. Have a wonderful time and a very happy birthday!
Hope your special day brings you all that your heart desires! Here's wishing you a day full of pleasant surprises. Happy birthday!
On your birthday we wish that whatever you want most in life comes to you just the way you imagined it, or better. Happy birthday!
Sending you a bouquet of happiness, to wish you a very happy birthday!
It's a smile from me, to wish you a day that brings the same kind of happiness and joy that you bring to me. Happy birthday!
On this wonderful day, I wish you the best that life has to offer! Happy birthday!
I may not be by your side celebrating your special day with you, but I want you to know that I'm thinking of you and wishing you a wonderful birthday.
Hope your birthday is just like you — totally freaking awesome.
You were born, and the world became a better place.
Best wishes on your birthday! May you have maximum fun today, and minimum hangover tomorrow!
Wishing you the biggest slice of happy today.
I hope your celebration gives you many happy memories!
Our age is merely the number of years the world has been enjoying us!
Have the best birthday ever!
Wherever the year ahead takes you, I hope it's happy.
The day is all yours — have fun! Happy birthday!
Happy birthday! Can't wait to celebrate later!
Happy birthday! Wish I was there to help you celebrate!
Sending all the best to you on you birthday!
Happy Birthday! Have an awesome day today!
Happy Birthday Text Messages
Your special day has been in my thoughts the whole week, you are an amazing person. I take this moment to wish you a happy birthday.
Friends are the family we get to choose and I'm so glad that we chose each other. Happy birthday to my wonderful best friend.
We've been together through thick and thin and I'm so proud to call you my friend. Wishing you the happiest birthday!
I wish everyone could be as lucky as me to find a friend who is as caring, loving and special as you. Happy birthday, BFF.
You are a year older, a year wiser, a year smarter. Here's wishing you a blessed Happy Birthday.
May peace, joy, and happiness be with you today and beyond, I wish you a happy birthday.
Life always looks brighter with you in my life. No matter how far I am, I cannot forget to send you a text message to wish you a Happy Birthday. Happy Birthday, Friend!
You are so kind and generous; you brighten up other people's lives. May your day also be brightened and be joyful. Happy Birthday!
Always remember there is someone somewhere who treasures you. I wish you a birthday!
I believe you feel older, but it's just yesterday you were a day younger. I wish you a Happy Birthday!
May a day like this be more often as it makes me remember how special you are in my life. Happy Birthday to you!
Happy birthday to my best friend in the whole wide world!
Cheers to your personal new year! Let's live it up.
Today a true queen was born and I'm so happy to be in your court. Happy birthday!
You're one of a kind and deserve everything that this special day brings!
Wishing you the best birthday yet.
Happy birthday to the person who knows all my secrets.
I hope all your wishes come true today, my friend.
Happy birthday to my beautiful friend! You're the best!
Enjoy your special day to the fullest, bestie!
On this day every year, I remember how blessed I am to be able to call you friend.
I was blessed when the universe brought us together in friendship. Here's to celebrating a special person. Happy birthday!
I feel so blessed to be friends with someone as smart, witty and kind as you.
Your life is a gift from God, and I thank him for the many blessings you bring to my life. Happy birthday, bestie.
Hope your birthday brings some time to relax and remember how much you're loved by family, friends and community.
A beautiful flower for a beautiful flower. Happy birthday!
Funny Birthday Text Messages for a Best Friend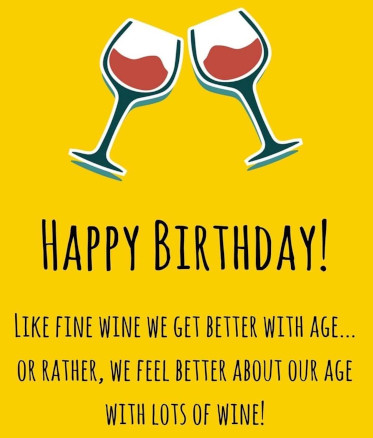 I love celebrating with you. Thanks for having a birthday and giving us a reason.
Happy birthday to someone who is smart, talented, pretty, creative, and fabulous. I love that we're so much alike.
Happy birthday! You are only young once so enjoy it to the fullest. Time passes way too fast and you don't get these years back. No pressure or anything.
It is scientifically proven that people who have more birthdays live longer. Congrats on your success.
At least you're not as old as you will be next year. Happy birthday.
If life were a sitcom, you'd be the witty, glamorous friend and I'd be the dorky sidekick. And I don't mind that at all. I hope you have a GREAT birthday.
How many birthdays have we spent together now? I guess it's official—you're stuck with me.
Gettin' old ain't for babies. They can't handle this much fun!
It just occurred to me that we really are becoming OLD friends. So glad we are.
We're both getting old, but who's counting? Happy birthday!
If you're getting old, does that mean I am too?! Happy Birthday, old timer!
Here's to another year of our silly shenanigans with my favorite person!
Don't worry about lighting all the candles on your cake—I've already let the fire department know!
You're terrible at this aging thing—can you at least *try* to look older?
I think this is the year you get a pony! JK. That's never.
You get to be the center of attention today! Tomorrow it's back to me.
Happy birthday to you and your cat! (I know how the cat hates to be left out.)
Don't forget to smile uncomfortably as everyone sings you Happy Birthday!
Don't think of it as aging, think of it as becoming a classic!
Let's get to the real reason to celebrate cake! Happy birthday, BFF.
Happy birthday, bestie. I hope you're not looking for a present because my presence is my precious gift to you.
Without you, my therapy bills would be outrageous! Happy birthday, BFF.
Don't focus on getting another year older, just think of it this way: you're one year closer to getting all those senior citizen perks!
I hope you know how much you're loved today, best friend!
Thank GOODNESS my bestie entered the world today!
I can't wait to celebrate you all day long!
Your friendship is one of the most valued relationships in my life. I can't wait to continue growing together.
I'm so proud of you and for all that you do. Here's to the world's greatest best friend on your birthday!
Birthdays come once a year, but best friends are once in a lifetime. I'm so happy to call you mine!
Happy Belated Birthday Messages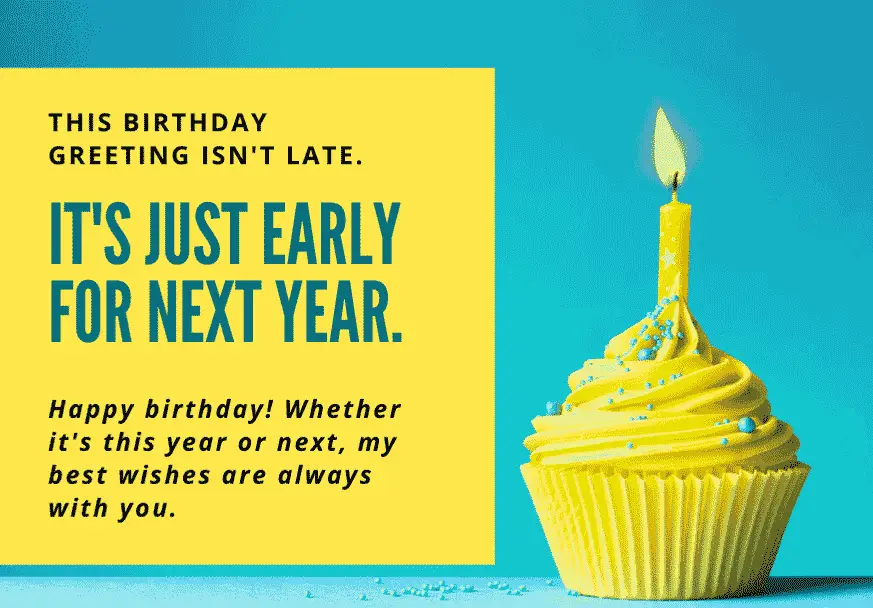 If you intend to send a card and remember to text on their birthday, write something like this in their card wishing them a belated birthday:
So sorry these birthday wishes are late reaching you. I hope it was happy!
You're receiving this NOW and not on your ACTUAL birthday, because I am extremely thoughtful and wanted to be sure the celebration of YOU was not limited to just one day. That is so nice of me, right? Well, you are worth it.
At least my Happy Birthday text was on time. That counts for something, right? ☺Happy Belated Birthday!
I don't know where my mind was, but I forgot your birthday…until now. At least this way I'll stand out from the crowd when I tell you you're amazing and awesome. Have a great year!
This birthday wish is not late. It's just well-aged/well-seasoned.
We all have to wait for some of the best things in life—like a birthday card from a sister who picked the perfect one for you and then left it sitting on the counter next to the stamps.
Happy Birthday Texts or Card Quotes for Mom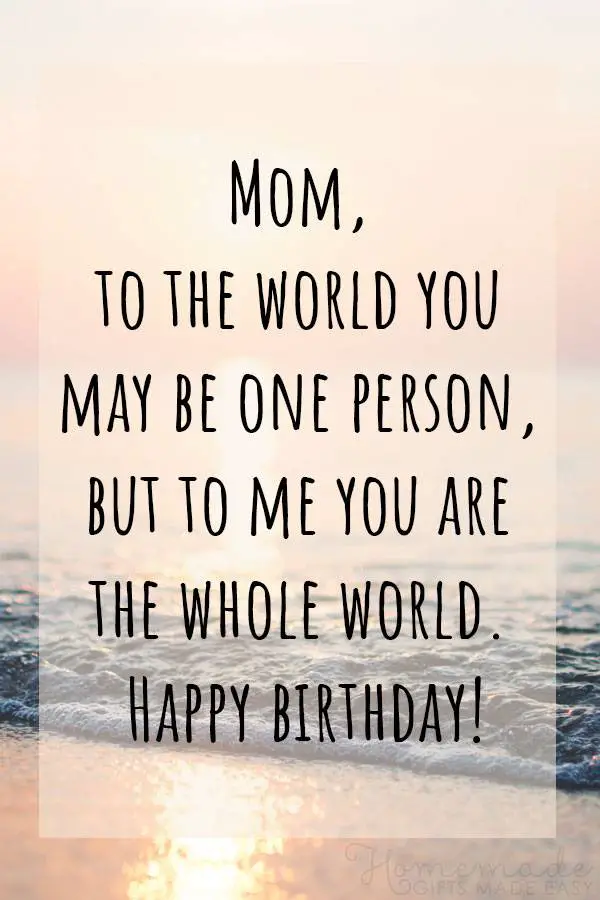 If a special woman in your life is soon celebrating a birthday, make sure she feels all your love with a thoughtful message. From the sentimental to the sweet, we've got some great example messages to customize.
Just like you're not supposed to have a favourite child, I'm not supposed to have a favorite parent. But between you and me, let's just say dad didn't get as great of a gift as you're getting this year. Happy birthday, Mom. From your unofficial favourite child.
Mom, you don't bake the best cookies in the world. But you do give the best hugs, kisses, back scratches, care when I'm sick, support when I'm down and home to come back to. Your Thanksgiving turkey isn't too bad either. Happy birthday.
You may be getting older Mom, but think on the bright side, you'll at least always be younger than Dad. Happy birthday.
Mom, you are the strength that always helps me to fight against all odds of my life. I love you and happy birthday.
Throughout my life, you have always been the strength that holds me up in the stormiest of times. I love you, Mom. Happy birthday!
You have given me such great advice over the years, Mom. I want to take this special day and use it as an opportunity to thank you for all that you do.
Thanks for always believing in me, Mom. Have a terrific day today.
Happy birthday, Mom! Take the day off. Put your feet up. You deserve it!
You have the biggest heart in the world! Thank you for keeping me in it. Happy birthday, Mom!
Congratulations and good wishes to the woman who has everything — including me!
Thank you for the years of cake and ice cream. Today is your turn!
Happiness is having a mother like you. Sending you love today.
Hope your day is full of relaxation, an abundance of love, and your favorite type of cake.
Mom, if it weren't for you I would never have become the person I am today. Thank you for being a role model, mother, and an amazing friend. Happy birthday.
I'm so lucky to have a mother like you. You are my best friend, the best mom, and the best person I know. Happiest of birthdays to you.
Roses are red, violets are blue. There's no one I'd rather turn to you in times of trouble than you. Happy birthday to you mom, you're the best.
Mom, you know how to bring our family together like none other. We love you with all of our hearts. Happy birthday, dear mother. Love, your children.
Mom, you are a role model, a genius, a superwoman, a five-star chef, and the most gorgeous person I know. How do you do it all? Cheers to another year of living your best life, happy birthday.
Happy Birthday Texts for Him (Dad, Brother, Husband, Boyfriend)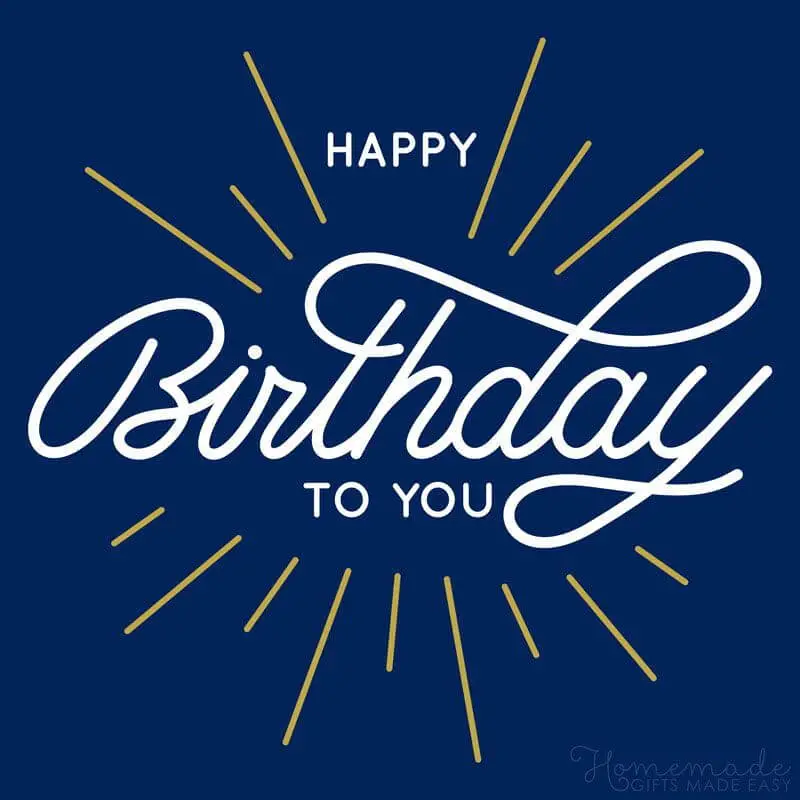 You are everything I could wish for and more – happy birthday to a wonderful husband!
I never got a choice in whom to have as a brother, but if I had, I would've picked you. Happy birthday, big brother.
Today is the perfect day to tell you that you're a wonderful boyfriend. Happy birthday!
It's an honour that the best man in this world is my brother. Happy birthday.
Some people don't believe in heroes, but they haven't met you. Happy birthday, Dad!
No matter how many birthdays go by, I will always be the little boy you taught to fly. Happy birthday, Dad.
Dad, your birthday gift is another year of not having to pay for my wedding.
I'm as lucky as can be because the greatest dad belongs to me. Happy birthday!
Perhaps you want to send more than a text — more than a thousand words, even! Send a meme. Share happy birthday memes for your best friend, co-worker, guys, gals, anything in-between. Need some bat or bar mitzvah card wishes ideas?
Get inspiration to write a special thank you note to your sister.
Happy Mother's Day messages for cards — with an accompanying bouquet, perhaps.
Billie
I like to climb mountains, read Nietzsche, and explore the West Coast. I have a BA from York University (2003) in Toronto, Canada, and yet on this site I sometimes spell like an American (know your audience). Thank you. Thank you very much.