Appreciation Letter for an Honest Mechanic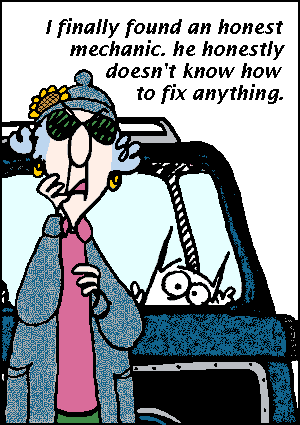 It isn't everyday that you find an honest vehicle mechanic willing to give you the truth and a reasonable price (or even an amazing deal!). When you find The One, let them know you appreciate their integrity and goodwill.
Note Thanking an Honest Mechanic
Dear Erik:
I would like to commend you for hiring such honest employees. I was at the dealer's service department last Saturday to have my shocks tested, and I was thrilled with the terrific service there. Although I had no appointment and had to wait for an hour for a mechanic to examine my car, his efforts to treat me with courtesy and fairness more than made up for the inconvenience.
Tom, the mechanic, was extremely helpful and honest about the work necessary on my car. He carefully explained the testing he planned to do, the results of his tests, and what course of action he and I should take to correct the problem. I had gone to Honda expecting to be charged a great deal of money for the work. But Tom discovered the problem and the solution to be far less drastic than we both had originally anticipated. Because of his honesty, I saved several hundred dollars and a great deal of frustration.
I hope that you will extend my thanks to him. And please pass this information on to your supervisor. I want her to know that Tom is the reason that I will be coming back to the Honda dealership for future repairs as they are needed.
I have owned my Honda CRV for several years now. I rarely have problems with it, but when I do, I dread taking it to a mechanic. It seems as though they are all so untrustworthy. But my interaction with Tom has definitely changed that previously unhappy perception, and I have been telling all my car-owning friends where to go for an honest assessment.
Warmest regards,
Hudson
Notes to thank other underappreciated positions:
Ways to Appreciate Your Postie or Mail Delivery Person
Billie
I like to climb mountains, read Nietzsche, and explore the West Coast. I have a BA from York University (2003) in Toronto, Canada, and yet on this site I sometimes spell like an American (know your audience). Thank you. Thank you very much.