As a teacher, it's important to recognize and appreciate the efforts of the volunteers in your classroom, including parents of students. Volunteers help create a positive and engaging learning environment for students, and their contributions should be acknowledged and valued — parents are your students' partners in education.
Ways to Show Appreciation to Parent Volunteers
One way to thank parent volunteers is to write them a personalized note expressing your gratitude for their time and effort. Let them know how much their contributions mean to you and your students. If possible, highlight specific examples of how their volunteer work has made a difference in the classroom.
Another way to show your appreciation is to organize a volunteer appreciation event, such as a breakfast or luncheon. This can be an opportunity to publicly thank volunteers and express your gratitude for their hard work. You could also present them with a small token of appreciation, such as a certificate or gift card.
Remember that volunteers often have busy schedules, so be sure to be flexible and accommodating when scheduling volunteer opportunities. Consider offering a variety of options, such as in-classroom support or take-home projects, to make it easier for volunteers to find opportunities that fit their schedules.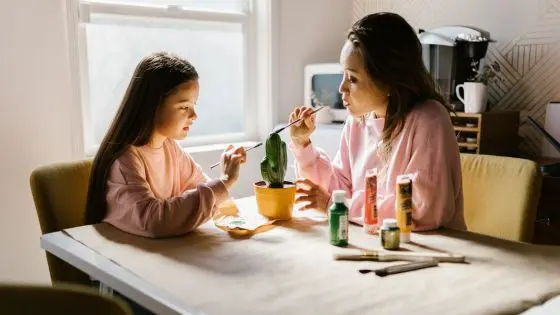 In addition to thanking individual volunteers, it's also important to thank parents as a group for their support and contributions. Consider including a section in your classroom newsletter or website dedicated to thanking parents for their involvement. This can help build a sense of community and encourage more parents to get involved in the future.
Overall, showing appreciation and gratitude towards classroom volunteers, including parents of students, is an important way to build strong relationships and create a positive learning environment. By recognizing and valuing the contributions of volunteers, we can build a culture of support and engagement that benefits everyone involved.
Write Thank-You Notes to Parent Volunteers in the Classroom
Writing thank-you notes to parents who volunteer in the classroom is a wonderful gesture of appreciation. Here are some tips and examples to help guide you in expressing your gratitude:
Be specific: Instead of just saying "thank you for volunteering," be specific about what the parent did to help in the classroom. For example, "Thank you for coming in every Friday to read with the students. Your dedication to our class has made a huge impact."
Express your gratitude: Let the parent know how much you appreciate their time and effort. For example, "Your willingness to volunteer your time has not gone unnoticed, and I am so grateful for your support."
Mention the impact: Let the parent know how their help has made a difference. For example, "Your presence in the classroom has made such a positive impact on our students, and I can't thank you enough for your dedication."
Use a personal tone: Write the note as if you were speaking to the parent in person. Use a warm and friendly tone to convey your gratitude.
Here's an example thank-you note to a parent volunteer:
Dear Cassie,
I wanted to take a moment to express my deepest gratitude for your dedication to our grade 9 students this semester. Your willingness to run improv workshops every Wednesday night has made an incredible impact on our students and their development.
Your energy and enthusiasm for improv was contagious, and it was truly inspiring to see our students grow in their confidence and creativity under your guidance. The skills they learned in your workshops will undoubtedly serve them well in the years to come.
Your commitment to our students and their learning did not go unnoticed. Your contributions have been invaluable to our school community, and we are so grateful for all that you have done.
Thank you again for your time, your expertise, and your passion. Your efforts have made a lasting impression on our students and on our school as a whole.
Warmly, Cher
Example Thank-You Note to Parent Classroom Volunteers
Dear Parent Volunteers,
I hope this message finds you well. I wanted to take a moment to express my deepest gratitude for the incredible work you have done in supporting our classroom.
As a teacher, I know how valuable your time and energy is, and I am truly grateful for the dedication and effort you have put into making our classroom a better place for our students.
Your contributions make a bigger difference than you may know. Your unwavering support and willingness to help out in any way possible have made a tremendous impact on our students' academic and personal growth.
I am truly inspired by your generosity and commitment to our classroom, and I am grateful for the role you have played in creating a positive and engaging learning environment for our students.
Thank you for your selflessness and tireless efforts. Your contributions have made a meaningful difference in the lives of our students, and I am forever grateful for your support.
With deepest appreciation,
Betty Sue
Qualities of Parents Who Make Great Classroom Volunteers
Parent volunteers who have gone above and beyond in the classroom are those who have demonstrated a strong commitment to supporting the teacher and their students. They are reliable, enthusiastic, and dedicated individuals who are always willing to lend a helping hand. Some characteristics that describe such volunteers:
Consistency: These volunteers show up regularly and on time, and are committed to making a difference in the classroom week after week.
Initiative: They take initiative and are always looking for ways to help out in the classroom, whether it's organizing materials, leading activities, or assisting with student projects.
Flexibility: They are adaptable and able to take on a variety of tasks, depending on the teacher's needs and the students' interests.
Passion: They have a genuine love for education and a desire to make a positive impact on students' lives. They are often experts in their own fields and enjoy sharing their knowledge and experience with students.
Positive attitude: They approach their volunteer work with a positive attitude and a sense of humor, even when things get challenging.
Communication skills: They are good listeners and effective communicators, able to work collaboratively with teachers and other volunteers to achieve common goals.
Creativity: They are imaginative and innovative, and are able to come up with engaging activities and lesson plans that capture students' interest and enthusiasm.
Acknowledge these qualities of your classroom volunteers and teaching assistants in your thank-you notes, and commend them on their commitment to your students.
More thank-you note examples for amazing teachers.
Billie
I like to climb mountains, read Nietzsche, and explore the West Coast. I have a BA from York University (2003) in Toronto, Canada, and yet on this site I sometimes spell like an American (know your audience). Thank you. Thank you very much.