I like to send my family and friends a short note of remembrance on Thanksgiving, to acknowledge them for what they mean to me and to say I'm thinking about them. Nothing spreads like positivity and the warmth felt by expressing and receiving appreciation, so get to it before that turkey dinner feeling kicks in.
Gratitude unlocks the fullness of life.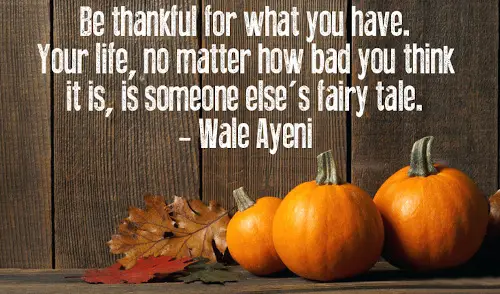 Thanksgiving Quotes & Messages For Family Far Away
Happy Thanksgiving to my dear parents! Today I'm reminiscing about the many years of perfectly imperfect family celebrations, our family turkey dinners and of course mom's special turnip casserole we'd all enjoy back home. Nothing compares, but I'm still trying to replicate the feeling of love and togetherness by hosting a few friends who are stuck away from their families, too. Thank you for setting the bar impossibly high, and I love you lots!
We live far away from each other for now, and though our homes are far apart, our hearts are always close. I am thankful to have you in my life.
THANKS for GIVING me so much love, kindness, and support. I don't have to remind myself to be grateful. I just have to think of you. Happy Thanksgiving, Mom & Dad!
Forever on Thanksgiving Day, the heart will find the pathway home. – Wilbur D. Nesbit
Warm wishes for my family on this Thanksgiving day.
May God bless my family in every possible way.
Wishing my lovely family a very happy Thanksgiving.
My family is one of the greatest blessings in my life.
Wishing a Happy Thanksgiving to the people who made me whatever I am today.
Happy Thanksgiving to my most supportive family!
I am thankful for my family; being a member of this family means I am part of something very wonderful. I know that I will love and be loved for the rest of my life. What's better than that?! Happy Thanksgiving!
Cute Thanksgiving Messages of Gratitude For Friends
This Thanksgiving, my heart is bursting with gratitude, and my pants are bursting with several helpings of mashed potatoes.
I was going to wish you a Happy Turkey Day, but I didn't want to use any fowl language.
I love Thanksgiving! There is no other holiday that makes you want to cook more food than you can eat and catch up with old friends and family members! Happy Thanksgiving! Stay cozy.
To speak gratitude is courteous and pleasant, to enact gratitude is generous and noble, but to live gratitude is to touch Heaven. — Johannes A. Gaertner
May you enjoy all the blessings in life, not just on Thanksgiving, but throughout the entire year.
We are part of something wonderful in this community. We are friends, but also family. You will be loved for the rest of your life, and I am thankful to know you. Happy Thanksgiving.
The turkey is in the oven, the cider is spiked with rum, now let the family gossip begin. Happy Thanksgiving!
Sometimes, we forget to tell people thank you for being in our lives. Today, I will try to make up for all the times I've forgotten to say thank you for helping me and being there. You are special and my life is better because of you.
It is not just the harvest of food that makes Thanksgiving special. It is a time to reflect upon the lessons we have been blessed to learn, and the happiness we are responsible for spreading around. Let's take count of the memories of the year, and look forward to another great year.
Sending you our best wishes and warm appreciation for a memorable Thanksgiving.
Friendsgiving is a great time to celebrate the people who make our lives better. And to eat our emotions. Happy Thanksgiving!
I don't care how much weight you put on over the holidays, I will still be grateful to know you! Happy turkey day!
Happy Thanksgiving to my friend and chosen family! Looking forward to celebrating with you at the cabin this weekend.
Thanksgiving reminds us to give thanks and to count our blessings. I count you among those blessings. Thanks for always being there. I love you!
Sending good wishes to you this Thanksgiving season! May you enjoy nourishing food that fills your table, good health as you achieve your dreams, and good times with family and friends. Happy Thanksgiving!
November is the time to be thankful for all life's blessings, a time to remember all the people we've loved and lost, and to embrace those who enrich our lives. I'm thankful for a lot of things, but I'm most thankful for you!
This Friendsgiving, let's indulge in the laughter of friends, the aromas of foods we make the effort to cook once a year, and warm appreciation for blessings we enjoy. Happy Thanksgiving!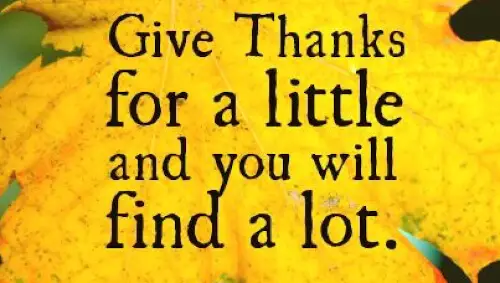 Funny Thanksgiving Text Messages & Quotes
The best part of the holidays is getting to see you! And pie, gotta be grateful for pie.
Thanksgiving is here, and I cran-barely contain my excitement. Hope you have a great Turkey Day!
For those of you who cannot be with family this Thanksgiving, please resist the urge to brag. – Andy Borowitz
Thanksgiving. Bringing out the best in family dysfunction since 1863.
Hope your relatives stay relatively sober and relatively non-political this Thanksgiving.
After a good dinner, one can forgive anybody, even one's own relations. – Oscar Wilde
It wouldn't be Thanksgiving without a little emotional scarring.
Hope your Thanksgiving Day is full of fun, food, family, and most importantly, football.
Thanksgiving is a time to count your blessings, one by one, as each relative goes home. – Melanie White
This Thanksgiving, cherish the time spent with your family as a reminder of why you moved very far away from your family.
This Thanksgiving, may your heart be as full as your belly.
May your stuffing be tasty, may your turkey plump, may your potatoes and gravy have nary a lump. May your yams be delicious, and your pies take the prize, and may your Thanksgiving dinner stay off your thighs!
Thanksgiving — it's a day like no other day. It's a day to appreciate you for all those unpayable (right?) contributions that you made in my life. Happy Thanksgiving Day! Lots of love, your irresponsible son.
Thanksgiving Messages for Business or Work Colleagues
No need to count calories today, just your blessings. Wishing you a very Happy Thanksgiving!
May your Thanksgiving Day be full of excitement… except for a couple of hours after dinner when you want to take a nap.
May your feast be plentiful and your blessings abundant.
I'm thankful for all that you do. Have an amazing holiday!
I'm so glad to work with someone capable like you. Happy Thanksgiving!
I never face Monday morning blues because of colleagues like you. Thank you. I hope you enjoy your time at home with those close to your heart this holiday season. Happy Thanksgiving!
Every morning, I'm grateful for your positive energy and wise guidance. Happy Thanksgiving!
Happy Thanksgiving from all of us at [Company]! Thank you for your loyal patronage in 2021 and we wish you a year of continued blessings.
Religious Thanksgiving Prayers of Appreciation
Father in Heaven, Creator of all and source of all goodness and love, please look kindly upon us and receive our heartfelt gratitude in this time of giving thanks. Thank you for all the graces and blessings you have bestowed upon us, spiritual and temporal: our faith and religious heritage, our food and shelter, our health, the loves we have for one another, our family and friends. Dear Father, in Your infinite generosity, please grant us continued graces and blessing throughout the coming year.
This Autumn, let us make time to evaluate what we have and how we live, as we work toward helping others with our giving and charity.
Lord, the words don't even seem adequate to express the gratitude in my heart. You are with us always, in all circumstances. Thank you for your everlasting love.
Rejoice always, pray continually, give thanks in all circumstances; for this is God's will for you in Christ Jesus.
On this Thanksgiving Day, let us take a moment to count our numerous blessings. We are sincerely grateful for life and creation, the beauty of the world, the smiles and laughter of our family and friends, and the opportunity to live and thrive. Thank you, universe.
This Thanksgiving, may you be able to look back with humility and gratitude at all you have done and learned. This reflection will give you the strength to overcome obstacles in your path. With warmth and appreciation, Happy Thanksgiving.
Example Thanksgiving Blessing: Heavenly Father, on Thanksgiving Day, we bow our hearts to You and pray. We give You thanks for all You've done, especially for the gift of Jesus, Your Son. For beauty in nature, Your glory we see, for joy and health, friends, and family.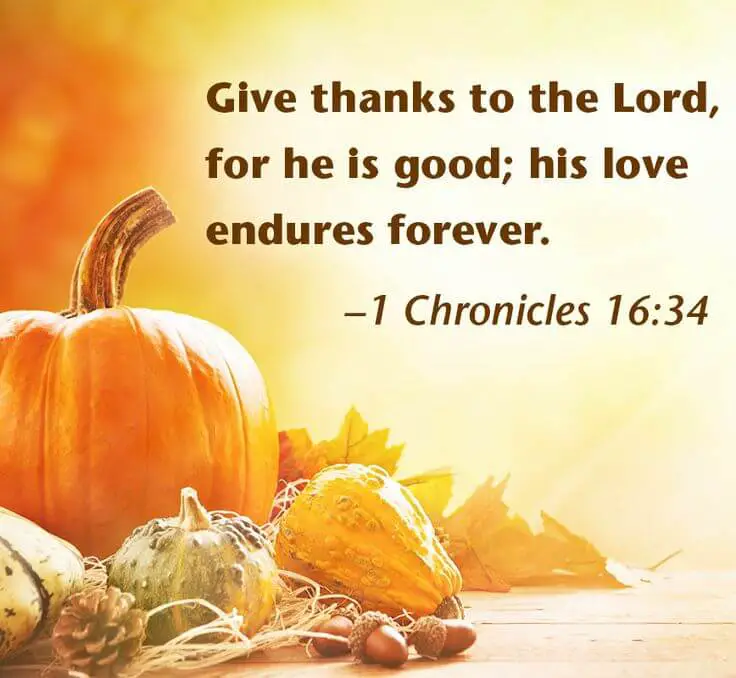 Thanksgiving and Birthday Message, What Great Timing!
Happy Birthday! Does this mean you get twice the serving of turkey? Celebrating you and all the blessings of the season.
This holiday is about giving thanks for what we have, and I have you, my dear sister, to appreciate. Happy Birthday!
Sweet Thanksgiving Message for Loved Ones
I'll let other people snap the wishbone this year. With you in my life, I'd feel greedy wishing for anything more.
Billie
I like to climb mountains, read Nietzsche, and explore the West Coast. I have a BA from York University (2003) in Toronto, Canada, and yet on this site I sometimes spell like an American (know your audience). Thank you. Thank you very much.