Nominating a teacher for an award can be a great way to show your appreciation for their hard work and dedication to their students.
Nominating Your Teacher for an Award
Here are some basic steps you can take to nominate a teacher for an award so you know what's involved:
Research available awards: There are many different awards available for teachers, so it's important to research which ones are available and which ones would be the best fit for your teacher.
Gather information: To nominate a teacher, you'll need to gather information about the teacher and their work. This might include their teaching philosophy, their accomplishments in the classroom, and their impact on their students.
Write a nomination letter: Once you have gathered all the necessary information, you can write a nomination letter for the teacher. In the letter, be sure to highlight the teacher's strengths and accomplishments, and explain why you think they deserve the award.
Submit the nomination: Follow the instructions for submitting the nomination, which will vary depending on the award. Some awards may require additional documentation or letters of support, so be sure to read the instructions carefully.
Follow up: After submitting the nomination, follow up with the award committee to ensure that they received your nomination and to check on the status of the award.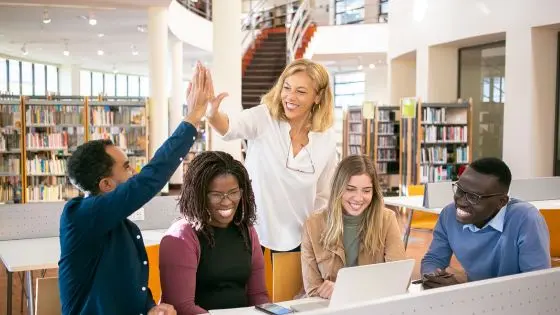 Important Considerations for Nominating a Teacher for an Award
When nominating a teacher for an award, it's essential to keep a few things in mind:
Carefully read the criteria for the award to make sure your teacher meets the eligibility qualifications.
Consider the teacher's overall impact on students, colleagues, and the community.
Be specific about the teacher's accomplishments and provide concrete examples in your nomination.
Criteria for Teacher Awards
Every award has its own specific criteria, but generally, teachers must meet certain requirements to be eligible for awards. These might include teaching experience, student performance, leadership qualities, and involvement in the community. Make sure to review the award's requirements carefully to ensure your nominee is eligible.
Finding Awards for Teachers
To find awards available for teachers in your area, you can start by contacting your local school district or educational organizations. There are also many national organizations that offer awards for teachers, such as the National Teacher of the Year program.
Look for awards available for teachers at the local, state, and national levels. Some examples of teacher awards include the National Teacher of the Year Award (as mentioned), state-level Teacher of the Year awards, the Milken Educator Award, in Canada the Prime Minister's Awards for Teaching Excellence, in the UK the Pearson National Teaching Awards, and the Presidential Awards for Excellence in Mathematics and Science Teaching.
Many professional organizations and foundations offer teacher recognition and awards, such as the National Council of Teachers of English Awards, the National Science Teachers Association Awards, and the National Art Education Association Awards. Research the different awards available in your area to find the best fit for your teacher's qualifications and accomplishments. Your school's administration department can assist you with finding awards.
The Nomination Process
The nomination process for teacher awards typically involves filling out a nomination form and providing additional materials to support the nomination. Some awards may also require letters of recommendation or other supporting documentation.
What to Include in a Nomination Packet
When putting together a nomination packet, you should include specific examples of the teacher's impact on students and the community. This could include testimonials from students, colleagues, and community members, as well as evidence of the teacher's accomplishments in the classroom.
Making Your Nomination Stand Out
To ensure your nomination stands out, be sure to provide detailed examples of the teacher's impact and accomplishments. Use specific language and provide concrete evidence to support your claims. You may also want to include personal stories or anecdotes that demonstrate the teacher's effectiveness.
Multiple Nominations for the Same Teacher
It is usually appropriate for multiple people to nominate the same teacher for an award. This can demonstrate the teacher's impact on a broader community and may increase their chances of winning the award.
Nominating a Teacher Who Has Already Won an Award
It is appropriate to nominate a teacher who has already won an award in the past, particularly if they continue to demonstrate excellence in teaching.
Recognizing Teachers Who Have Been Nominated
Even if a teacher doesn't win an award, it's still essential to recognize their hard work and dedication. You can celebrate the teacher by sending a thank-you note or publicly acknowledging their nomination.
Benefits of Winning Teacher Awards
Winning a teacher award can provide many benefits, both for the teacher and their students. Teachers who win awards often receive recognition and professional development opportunities, which can help them continue to improve their teaching. Additionally, winning an award can inspire students and demonstrate the value of hard work and dedication in education.
Nominating a teacher for an award can be a great way to show your appreciation and recognize the hard work and dedication of educators in your community.
Example of an Award Nomination Essay for Your Teacher
As an eager and motivated high school student, I have had the pleasure of being taught by many exceptional teachers. However, there is one teacher who stands out above the rest, and that is Ms. Smith. It is with great honor and admiration that I nominate her for the prestigious Teacher of the Year Award.
Ms. Smith is an exceptional teacher who truly embodies what it means to be an educator. Her passion for teaching is contagious and she instills that passion into her students. Ms. Smith goes above and beyond to ensure that her students not only understand the material but also become engaged and enthusiastic about learning.
One of Ms. Smith's greatest strengths is her ability to connect with her students. She takes the time to get to know each and every one of her students on a personal level, making them feel seen and heard. This creates a safe and inclusive environment where all students can thrive.
Ms. Smith's dedication to her students does not end in the classroom. She is always available to provide extra help and support, and has even come in on weekends to assist students who needed extra guidance. Her willingness to go the extra mile is truly remarkable.
Beyond her outstanding teaching abilities, Ms. Smith is also a leader in our school community. She is a role model to both her students and colleagues, always demonstrating professionalism and a positive attitude. Ms. Smith has also taken on various leadership roles, such as organizing school events and mentoring new teachers.
In conclusion, Ms. Smith is an outstanding teacher who has made a profound impact on my life and the lives of countless other students. Her dedication, passion, and leadership make her a true asset to our school community. I wholeheartedly nominate her for the Teacher of the Year Award and believe that she is truly deserving of this prestigious recognition.

Sincerely,

Joe Student
Related
Examples of Awesome Notes for Teacher Appreciation
Billie
I like to climb mountains, read Nietzsche, and explore the West Coast. I have a BA from York University (2003) in Toronto, Canada, and yet on this site I sometimes spell like an American (know your audience). Thank you. Thank you very much.