You've found the One! Great. That doesn't mean you can sit back and relax and stop putting effort into your relationship — no, now that you have found your partner, this relationship is the canvas through which the fun work of actualization begins. Express the fullest and highest within you by showering your loved one with all the joy that is in your heart.
You can love in words, and more effectively, in actions.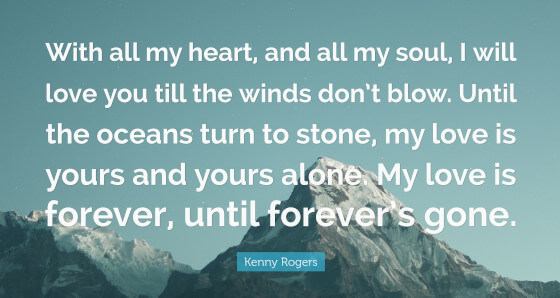 For now, you can start with verbal expressions of what's within your heart and let the love flow from there.
Let your life be a testament of your love. Beautiful.
10 Short Classy Phrases to Express Your Love
Telling someone you love them with all your heart is a beautiful and powerful thing, but it can be hard to find the right words to express the depth of your feelings.
That's why I've compiled a list of classy ways to say "I love you with all my heart." These phrases are not only beautiful but also heartfelt and sincere.
"My heart beats for you."
This is a classic and elegant way to express your love. It conveys that your heart belongs to your significant other and that they are the reason for your existence.
"You complete me."
This phrase became famous from the movie "Jerry Maguire," and it's still relevant today. It suggests that your partner fills a void in your life and that they are an essential part of you.
"I cannot imagine my life without you."
This statement is powerful because it implies that your life would be incomplete without your partner. It conveys a deep sense of appreciation for their presence in your life.
"I love you more than words can express."
This phrase acknowledges that words cannot fully express the depth of your feelings. It conveys that your love goes beyond what you can articulate.
"You are the love of my life."
This phrase is simple yet profound. It suggests that your partner is the most important person in your life and that you cannot imagine being without them.
"My love for you grows stronger every day."
This statement is a reminder that your love for your partner is not stagnant but is continuously growing. It conveys a sense of hope and optimism for the future.
"You are the sunshine of my life."
This phrase is poetic and romantic. It suggests that your partner brings light and happiness to your life.
"I am blessed to have you in my life."
This statement acknowledges that your partner is a gift in your life. It conveys gratitude for their presence and the joy they bring.
"I love you to the moon and back."
This phrase is a playful way to express the depth of your love. It suggests that your love is limitless and knows no bounds.
"I want to spend the rest of my life with you."
This statement is a declaration of commitment. It conveys that you are committed to spending your life with your partner and that your love will endure.
Expressing your love is a beautiful thing, and finding the right words can make all the difference. These classy ways to say "I love you with all my heart" will help you express your love in a sincere and heartfelt way. Remember, love is not just about saying the words, but it's about showing them through your actions and behavior.
Quotes to Express "I Love You With All My Heart"
Sometimes it's easier to let somebody else say it. But only say what is true for you and what resonates in your heart.
"Whatever our souls are made of, yours and mine are the same." – Emily Bronte
"Because of you, I can feel myself slowly but surely becoming the me I have always dreamed of being." – Tyler Knott Gregson
"I love you, Not only for what you are, But for what I am When I am with you. I love you, Not only for what You have made of yourself, But for what You are making of me." – Roy Croft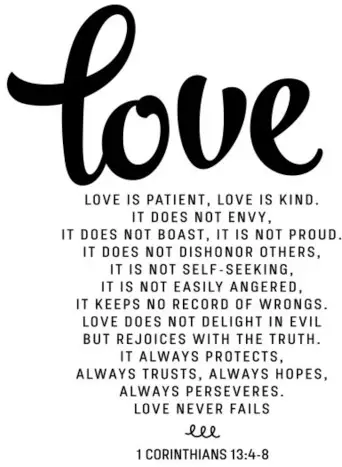 My dear one, if I have not told you today that I love you, let me now say what is written upon my heart, and within every fibre of my being: I love you with all my heart, now and forever.
When I look into your eyes, we are in sync. I don't need to think, "what is real love?" because the question is answered every day when I'm with you.
I am forever thankful for the day you walked into my life, and captivated my heart. I love you.
I promise to take care of my own needs first so I have a full reservoir from which to shower you with love, and to do the little things that bring joy to your life. I'm so happy I get to love you forever!
There is nobody else I'd rather spend a rainy day cuddling with. Who needs a beach paradise when we've got each other's glow in which to bask?
I could never get bored when I'm with you.
Plans with you are the only ones I don't want to cancel.
Having you in my life makes each day heaven-on-earth.
'My Love For You' Quotes Vowing Love For Him or Her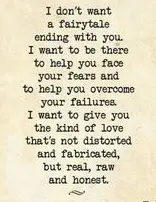 I love you with my whole heart with a passion that can't be expressed in words, only in kisses, glances, and years of adventure by your side.
I promise to be your honest, faithful, and loving wife for the rest of my days.
I pledge to honour you, love you and cherish you as my partner today and every day.
You are my every dream come to life, and I can't wait for the reality we get to build together.
I promise to be your guiding light in the darkness, a warming comfort in the cold, and shoulder to lean on when life is too much to bare on your own. Let's do this.
Give me your hand, and I will give you forever. I love you, sweetheart.
"There is no remedy for love" says Thoreau, "but to love more". Today and forever I will follow his advice and seek my remedy in your arms.
I promise to be your navigator, best friend, and partner. I promise to honour, love, and cherish you through all life's adventures. Wherever we go, we'll go together.
I promise to love you for who you are, and for who you are yet to become. I promise to be patient, and to remember that all things between us are rooted in love. I promise to nurture your dreams and to help you reach them. I promise to share my whole heart with you, and to remember to show you how deeply I care for you, no matter the challenges that may come our way. I promise to love you loyally and fiercely—as long as I shall live.
If loving you is wrong and if it means life imprisonment, then I would love to serve a life sentence with you.
I shall never cease to love you; you are a treasure to my heart. You give this life your joy and happiness. You are the one I love with all my heart and I will love you beyond my last breath.
I might not be perfect, but I promise to love you with all my heart.
You are everything I could ever need and more,
More than I deserve or would dare wish for.
You are my baby, my angel, my dream girl.
I'm thankful every day that you are my whole world.
My life is yours, my hopes and desires too.
Until my dying day, my heart is reserved just for you.
I cannot wait to share my day with you and yours with me.
I am at peace with you in my life.
Your wishes and desires are mine to grant. My heart is all yours to have and to hold. I love you completely.
Classic Poems of True Love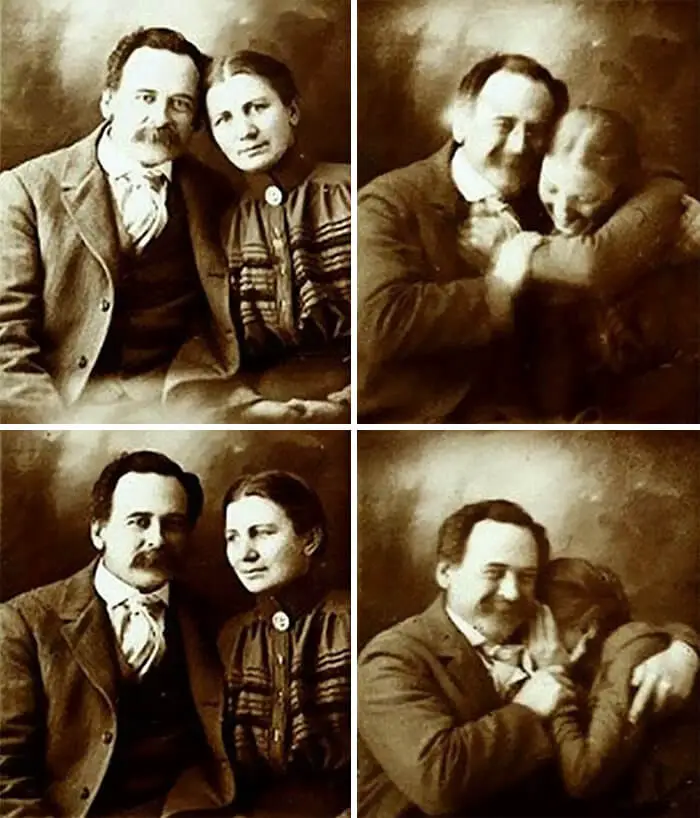 "How Do I Love Thee," by Elizabeth Barrett Browning (1806-1861)
For those who are blind to reality and who follow their heart's greater wisdom (or greater folly), this poem by Elizabeth Barrett Browning (1806-1861) captures the feeling of complete immersion in and devotion to the One.
How Do I Love Thee?
How do I love thee? Let me count the ways.
I love thee to the depth and breadth and height
My soul can reach, when feeling out of sight
For the ends of being and ideal grace.
I love thee to the level of every day's
Most quiet need, by sun and candle-light.
I love thee freely, as men strive for right.
I love thee purely, as they turn from praise.
I love thee with the passion put to use
In my old griefs, and with my childhood's faith.
I love thee with a love I seemed to lose
With my lost saints. I love thee with the breath,
Smiles, tears, of all my life; and, if God choose,
I shall but love thee better after death.
"Sonnet 116," by William Shakespeare (1564-1616)
William Shakespeare's sonnet about the constancy of Love, "Let Me Not to the Marriage of True Minds" (Sonnet 116):
Let me not to the marriage of true minds
Admit impediments. Love is not love
Which alters when it alteration finds,
Or bends with the remover to remove.
O no! it is an ever-fixed mark
That looks on tempests and is never shaken;
It is the star to every wand'ring bark,
Whose worth's unknown, although his height be taken.
Love's not Time's fool, though rosy lips and cheeks
Within his bending sickle's compass come;
Love alters not with his brief hours and weeks,
But bears it out even to the edge of doom.
If this be error and upon me proved,
I never writ, nor no man ever loved.
"i carry your heart with me (i carry it in)," by e. e. cummings (1894–1962)
i carry your heart with me(i carry it in
my heart)i am never without it(anywhere
i go you go,my dear;and whatever is done
by only me is your doing,my darling)
                                                      i fear
no fate(for you are my fate,my sweet)i want
no world(for beautiful you are my world,my true)
and it's you are whatever a moon has always meant
and whatever a sun will always sing is you
here is the deepest secret nobody knows
(here is the root of the root and the bud of the bud
and the sky of the sky of a tree called life; which grows
higher than soul can hope or mind can hide)
and this is the wonder that's keeping the stars apart
i carry your heart(i carry it in my heart)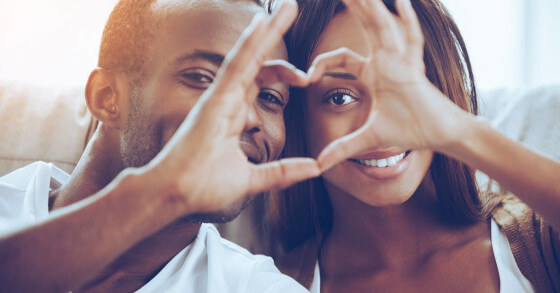 "That I did always love," by Emily Dickinson (1830–1886)
That I did always love
I bring thee Proof
That till I loved
I never lived—Enough—
That I shall love alway—
I argue theeThat love is life—
And life hath Immortality—
This—dost thou doubt—Sweet—
Then have I
Nothing to show
But Calvary—
Gestures of a Heartfelt Soulmate Connection
For those who have found love later in life: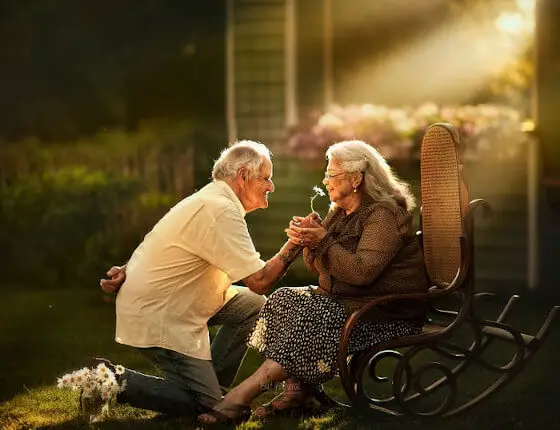 "Grow old along with me; the best is yet to be." – Robert Browning
"At Last," by Elizabeth Akers Allen
At last, when all the summer shine
That warmed life's early hours is past,
Your loving fingers seek for mine
And hold them close – at last – at last!
Not oft the robin comes to build
Its nest upon the leafless bough
By autumn robbed, by winter chilled,
But you, dear heart, you love me now.
Though there are shadows on my brow
And furrows on my cheek, in truth,
The marks where Time's remorseless plough
Broke up the blooming sward of Youth,
Though fled is every girlish grace
Might win or hold a lover's vow,
Despite my sad and faded face,
And darkened heart, you love me now!
I count no more my wasted tears;
They left no echo of their fall;
I mourn no more my lonesome years;
This blessed hour atones for all.
I fear not all that Time or Fate
May bring to burden heart or brow,
Strong in the love that came so late,
Our souls shall keep it always now!
Billie
I like to climb mountains, read Nietzsche, and explore the West Coast. I have a BA from York University (2003) in Toronto, Canada, and yet on this site I sometimes spell like an American (know your audience). Thank you. Thank you very much.