No matter how competent and confident your friend or loved one may be, everyone benefits from hearing supportive words of encouragement before a big job interview.
Be the wind beneath their wings, give them that extra spring in their step, and send them confidently in the direction of their dreams with these best wishes before a job interview.
Funny Good Luck Meme Messages to a Colleague
Today's the day: your friend is prepped and hopefully ready for the onslaught of questions to elicit signals of competency and fit.
All they need now is to know that you are there for them, cheering for them, whatever the outcome.
Let's do this.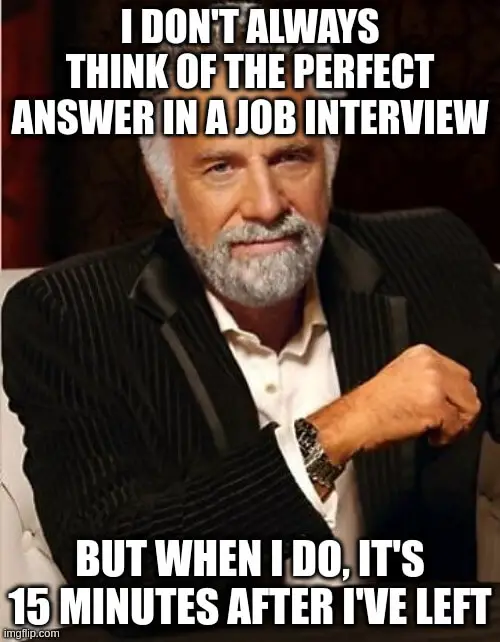 Maybe you want to show your co-worker that you support their career goals to dive headfirst into the rat race, but you want that message to come from your sincere heart and not that sarcastic void that will never be filled now that he/she is leaving you behind. Here are some starter phrases you can spice up and personalize for the colleague who is branching out (or attempting to join your team):
Have a good time answering difficult questions and being psychoanalyzed by a panel of strangers. You'll be great! Good luck.
Have fun at your interview today! At least your performance is in your control if not the outcome.
This is the biggest opportunity of your career, don't screw it up! No pressure.
You're way smarter than you look. You'll do fine.
Good luck deluding someone into hiring you!
Nervous? You should be! Just kidding, it's a job interview, not a rocket science exam. Just be your professionally edited self.
You got this! You're the only applicant! JK. Show 'em what you're made of.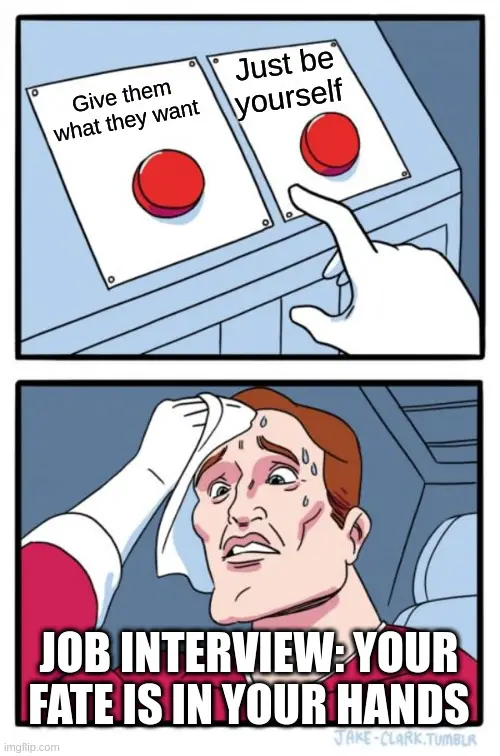 Sincerely Wishing A Friend the Best For a Job Interview
[If your friend doesn't have formal education:] Graduates only have degrees, but you have the most coveted qualification in life – dedication to excellence. Good luck today.
You deserve the job because you worked hard for it and have achieved much that will benefit that company. They need you more than you need them. Good luck at your interview today!
You don't need good luck, you need a wake-up call to realize that you're already a winner.
Right now, I am wishing you good luck before your interview. Very soon, I will be wishing you congratulations on your new position.
You have all the needed requirements for this job. You are the most experienced person here and I know you will do well. Good luck on your interview!
A job interview can determine if you are a good fit for a job or not. But it can't determine what a talented and valued person you are. Good luck.
Only the best things happen, whatever the outcome.
Best wishes for your job interview, give it your best shot.
You're prepared, you're knowledgeable, and most importantly, you actually show up to work. They'll love you.
Hard work always pays off eventually. Show them what you have done and let them imagine what you can do after honing your disciplined work ethic. You can go anywhere with what you know.
Best wishes for the interview, my friend!
I've read that the secret to making it in life is to always whisper to yourself the words: "I can do it". If you have faith in yourself and take action, nothing can stand between yourself and achieving what you want. Best wishes.
Remember to never stop giving your best in any situation in which you find yourself. Good luck for the future, starting today.
I believe in you, my friend. Trust your instincts and give your best, as you always do. You've got this.
All the best! You deserve the best, so give your best and if they are the best, it will be a fit.
Your fate is in your hands, not in the hands of your job interviewer. Make it what you want!
Best wishes for your interview. You've already talent, skills, and abilities to nail the interview. Good Luck, my friend!
"Will I be good enough for the job?" "Will this job be good enough for me, and work as a stepping stone to where I'm going?" Two different attitudes – you choose. Good luck.
Have fun! Your job interviewers don't know how lucky they're going to get today. Good luck.
Supportive Messages to Your Loved One on Their Job Interview Day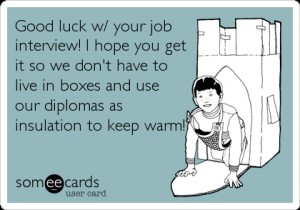 The first time is always awkward for everyone. Good luck at your job interview today! 😉
Sending you good wishes and prayers for your interview, sweetie! I know you don't need them.
Your job interviewers should get ready to receive the best surprise of their lives. Good luck, honey!
Congratulations in advance. Against you, nobody else will stand a chance if you want the position. Good luck.
Good luck today! Don't fixate on the outcome – just do your best and let the universe take care of the rest. You never know what outcome is best for all.
You have the skills and abilities to ace this interview. Remember you are also interviewing them.
Go and have fun. Good things will happen — just do your best.
Your worth doesn't depend on a job. Do your best. I love you no matter what! xoxo
Any company will be lucky to have you as an employee. Answer all questions confidently and you'll rock the interview.
You are the best and I know you are going to do your best in your interview today. I love you!
For a son or daughter: It is my prayer for you to be successful in life. May this interview be the stepping stone to your dreams. Good luck on your interview today!
Direct them to this follow-up thank-you letter after a job interview to make sure they secure the position they want!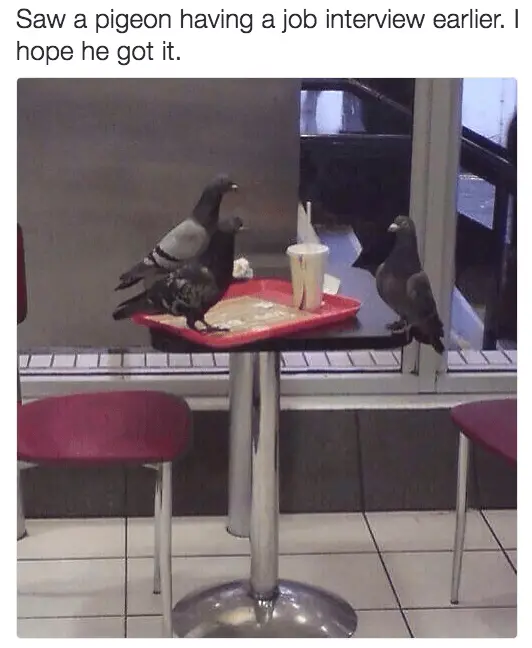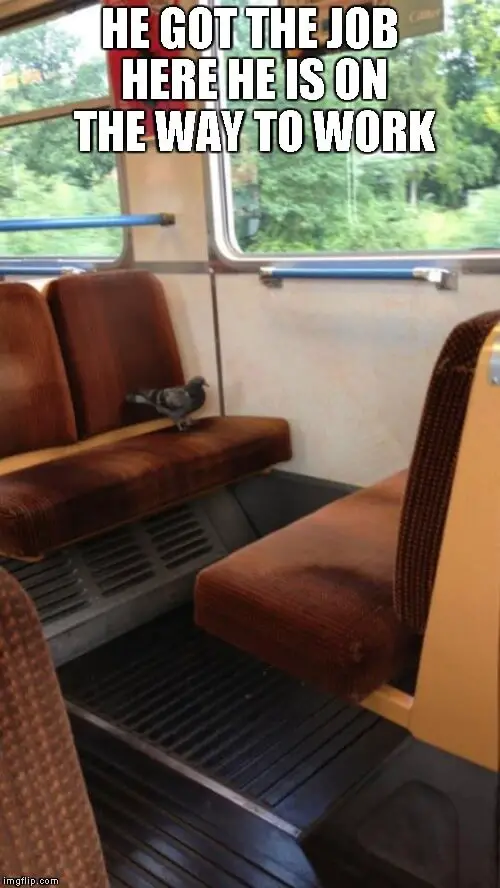 Billie
I like to climb mountains, read Nietzsche, and explore the West Coast. I have a BA from York University (2003) in Toronto, Canada, and yet on this site I sometimes spell like an American (know your audience). Thank you. Thank you very much.