The Best Happy Birthday Memes
Instead of awkwardly trying to write a heartfelt message to let your friend, partner, mom, coworker, etc., know you appreciate them on their birthday, cop out by sending a funny little meme that brings some lightness and laughter to their happy day.
The only thing better than a handwritten birthday card accompanied by cake and a party and lots of laughs and hugs… is a happy birthday meme. Here are some fun memes you can send to your friends or family on their special day. They're a year older and there's a lot to celebrate!
Happy Birthday From Your Furry Friend (Dog, Cats, Furry Men)
Age in Perspective
A Funny Happy Belated Birthday Meme
"I know you had lots of Birthday wishes yesterday, but who is thinking of you today? Me, that's who. Happy Belated Birthday."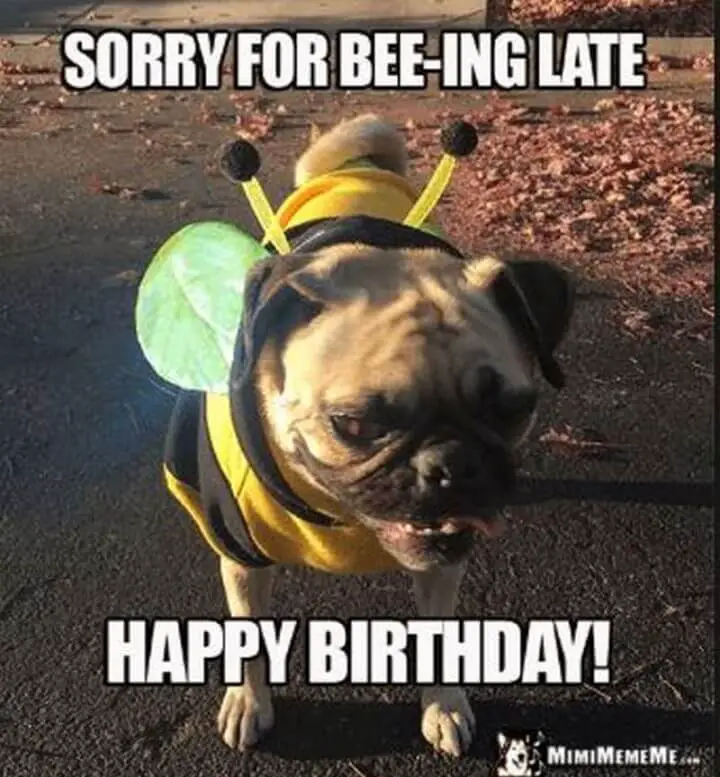 Funny Happy 50th and Over Birthday Memes
Funny Happy Birthday Meme for Him
Maybe your Husband Would Like This Birthday Meme
"Happy 50th! Your wheelchair ramp is ready sir. I'll take you to the fireproof bunker where they are waiting to light the candles on your cake."
Happy Birthday Memes for Your Brother
"Today is your birthday? False. Today is the anniversary of your birthday."
Happy Birthday to You From All of Us / Colleague Birthday Wishes
"Age is merely the number of years the world has been enjoying you."
Funny Happy Birthday Memes For Her
More Funny Happy Birthday Memes For Her
"Happy Birthday darling! Don't worry, today you don't have to wash any dishes! They will still be there tomorrow."
Birthday Memes For Your Favourite Sister Turning a Year Older
"Sparkly wishes to you birthday girl."
"Another birthday and I don't think you look a day older! It's fun to make believe, isn't it?!"
"Another year older and still as sexy as ever!"
Send A "Happy Birthday to Mom" Meme
"No one can love me more, no one can understand me better. No one can inspire me more, no one can hug me tighter. Happy Birthday, Mom!"
Happy Birthday, Cousin!
Friend Birthday Meme
Absent / At-a-Distance / Quarantine-Equivalent Happy Birthday Meme