How to Write a Tenant Reference Letter as a Landlord
A tenant may request a rental reference letter from you to help them persuade prospective landlords of their suitability. It is a professional courtesy to provide an honest and thorough rental reference to your former tenant's new landlord, and writing the letter is easy once you see an example.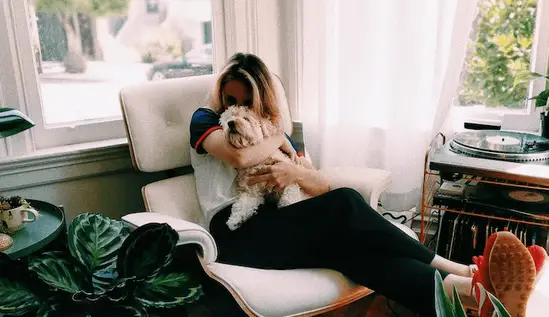 What Should a Reference Letter for a Tenant Include?
When a tenant requests a rental reference letter, deliver the information honestly and simply. Do not lie, and if you do not recommend the tenant, then mention your reservations.
Simple tips on writing a rental reference letter for a lease
A landlord reference letter is about providing facts as they relate to the tenancy—never about personal feelings.
Do not reveal any personal or confidential information about the tenant, such as gossip or stereotypes.
The reference letter should be factual and end with a simple endorsement.
Keep it short and only reference information relevant for an apartment application.
Follow a basic script.
What is a reference letter?
Simply, a reference letter is written factual information from a former landlord (or current employer) that helps a landlord determine whether a tenant will pay their full rent on time and follow the terms of their lease.
You might be wondering how to state facts without involving your emotions. Follow this guide to write a simple reference letter for a tenant:
4 Parts To Writing A Landlord Reference Letter:
Begin your tenant reference letter by stating how you know the tenant, how long they rented from you, and the beginning and end dates of their lease. From there, answer a few pertinent questions, and sign off with a method for the prospective landlord to reach out to you with any questions.
1. Date and Address the Letter:
As you do not know who the future landlord will be, address the letter "To whom it may concern."
2. Provide Tenancy Information:
Write the tenant's full name, the address of the rental property, and the dates of occupancy.
3. Answer Section
Did the Tenant Pay Rent On Time?
Landlords want to know if the tenant is reliable. Mention whether the tenant paid on-time, method of payment, and, if there were instances of late rent, how easily (or not) the issue was resolved.
Did the Tenant Maintain the Property?
What was the condition of the property during the tenant's lease? Did they own any pets and agree to a damage deposit — and did they abide by the rules for pets? Did they neglect basic care-taking duties or did they leave the property in better shape than when they originally signed the lease?
Did the Tenant Display Exemplary Conduct?
Was the tenant considerate of the landlord, neighbours, and community? Were police officers ever called to the house to mediate problems?
Would You Rent to the Tenant Again?
Answering in one sentence is adequate if you would prefer not to explain your answer. If your tenant was excellent, you can provide more details as appropriate.
4. Provide Your Contact Information
Provide a phone number or email for a prospective landlord to reach out to you for clarification.
Landlord Reference Letter Samples
Sometimes it's easiest to see what a rental reference letter should include by an example.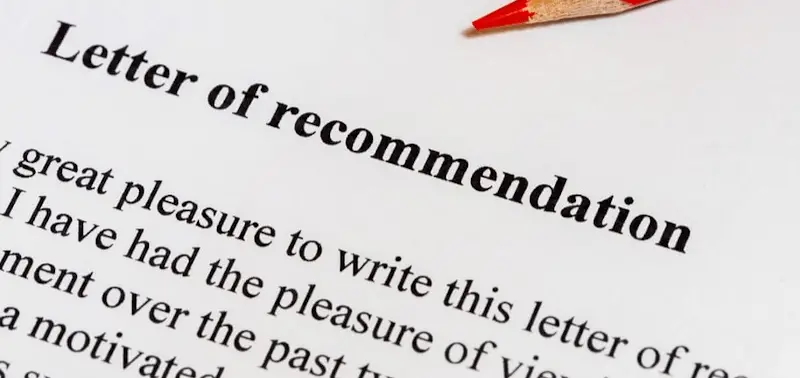 Landlord Reference for Tenant Example 1

December, 2004

To whom it may concern,

I'm pleased to confirm that James Fuller was a reliable and trustworthy tenant at my apartment, at 95 Gap Rd, from January 2003 to December 2004.

During the 1-year lease, James always paid the rent on time except for once, when he contacted me in advance about a family emergency and made arrangements to pay in full by the 15th of the month plus late fees. He fulfilled that agreement.

James kept the apartment in good condition and always alerted me to any maintenance issues in a timely manner.

If given the opportunity, I would definitely rent to James again. I would be happy to discuss this further; please contact me with any questions about his tenancy at 555-5555.
Sincerely,

Mrs. Landlord
Landlord Reference for Tenant Example 2
December 19, 2022

To whom it may concern,

I recommend Peter Leffler, who rented my apartment at 90 South Street from March 2019 until November 2022, as a reliable and trustworthy tenant.

Peter paid his rent on time (or early) via e-transfer for the entire duration of his tenancy. He kept the apartment in good condition and always alerted me to any maintenance issues in a timely manner. I wholeheartedly recommend him as a tenant and I would rent him my property again, if he would stay.

You may reach me at 222-222-2222 if you have any questions regarding Peter as a potential tenant.

Yours sincerely,

Mark Landlord
Landlord Reference for Tenant Example 3
July 19, 2022

To whom it may concern,

Please be informed that Bob and Molly Deets have been tenants of my apartment in Brooklyn since June of 2020.

During that time, they have fulfilled the requirements of their lease by paying rent on time. The apartment was kept clean and in good condition, and the tenants were considerate of their neighbours. I have no complaints nor concerns, and I anticipate the full refund of their security deposit.

Please feel free to contact me at 444-444-4444 or write me at write@me.com if you'd like additional information regarding their desirability as tenants in one of your properties.

Yours sincerely,

Grace Landlord
When creating the reference letter, keep in mind that the letter consists of facts pertinent to a landlord-tenant relationship. It is not your place to divulge personal details about the tenant. Provide accurate information that equips a future landlord with all they need to make a good decision.
How to Write a "Thank You for the Recommendation Letter" Note [Examples]
Billie
I like to climb mountains, read Nietzsche, and explore the West Coast. I have a BA from York University (2003) in Toronto, Canada, and yet on this site I sometimes spell like an American (know your audience). Thank you. Thank you very much.