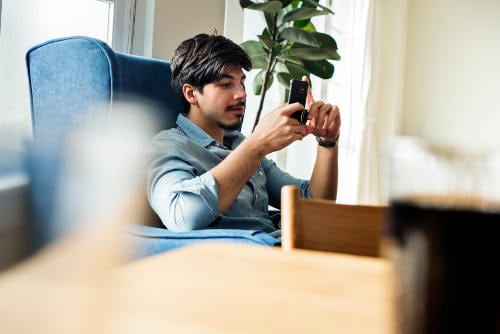 House sitting is not necessarily a hard job, but it is a time-consuming request. When you ask someone to take care of your home, or do a residence swap, express your gratitude for the house sitter taking good care of your property — your home is likely your largest investment, as you know.
It is important to show someone that you appreciate them for committing to taking care of your pet or plants or home, because without their help, you never could have gone away on that much-needed trip, let alone had the peace of mind while away. If you find someone you trust, nurture that relationship so you'll always have someone you can count on to take care of things while you're away on a business trip or off on a family vacation.
Choose among these House Sitting Thank You Note Templates to customize your message of gratitude to thank the one who has helped you out. Feel free to find inspiration or grab ideas on the best way to word your note, by reading these templates below.
House Sitting Thank You Notes
Dear Kind Neighbour,
We wish to express our gratitude to you for keeping an eye on our home while we were away this winter. It may not seem like a big deal to you, but knowing you were keeping our home safe while we were a thousand miles away, meant the world to us. Thank you again for the priceless peace of mind, — and for bringing in the mail and making sure no moving vans parked in the driveway! If we can ever return the favour, please let us know!
Sincerely,
You Snowbird Neighbours
[Attach a nice bouquet of flowers or a gift card and wine bottle, perhaps]
Emergency House Sitting Thank You Note Example
Dear Friend,
Thank you from the bottom of our hearts [for your offer/for being willing] to spend the weekend at our home when we needed to drop everything and fly out on a family emergency. The last thing we wanted to think about was our plants, mail, and dishes (I can't believe you cleaned up the mess we left — thank-you!). You held down the fort during a shaky time when all our attention was elsewhere, and I can't thank you enough for your thoughtfulness when we needed it most.
Ever grateful for your kindness and ever thankful for you,
Your Neighbour
Thank You Note for House Sitting Service
Dear Professional,
Thank you for taking good care of our property for the past 3 years. We appreciated your countless kindnesses and exceptionally high standards. You always went above and beyond, keeping the bird feeders filled, mailbox empty, plants watered, and windows sparkling clean.
You made coming home a truly welcoming experience.
We will miss you when we move! We continue to recommend your service to all of our neighbours and friends.
With our sincere appreciation,
The Robinsons
Related
Billie
I like to climb mountains, read Nietzsche, and explore the West Coast. I have a BA from York University and yet on this site I sometimes spell like an American (know your audience). Thank you. Thank you very much.