How do you find the words to help sustain and support someone as they fall through the pain and turmoil of grief? Even though you may call, send flowers or a telegram, or attend the memorial service, none of these actions takes the place of writing a letter to someone whose bereavement has touched your heart.
A letter of condolence provides the opportunity for a very intimate form of connection, one that conveys, 'I acknowledge your loss, and, in some measure, I share your pain.' — this is the essential human message in all letters of condolence.
There is no 'right' way of expressing sympathy through the written word. How do you convey on paper your message of comfort and compassion? Arguably, the most challenging letter an individual is ever called upon to write is a letter of condolence. There are, however, a few helpful rules of etiquette that have evolved through social tradition.
Why Write a Sympathy Message
The written word often brings great comfort to someone coping with loss. Many letters of condolence are cherished and saved for years. A friend wrote to us of his appreciation for letters received upon the death of his wife several years ago:

Writing gives us a medium through which to experience profound moments of appreciation and sadness, and allows the grief-stricken to return to your letter of condolence at a time of their choosing.
For the writer, these moments frequently occur as feelings of compassion and gratitude are transformed into words able to comfort another soul.
For the bereaved, reading your letter at a time of vulnerability and uncertainty, the world may be experienced in a totally new way, seemingly too changed to navigate in real-time.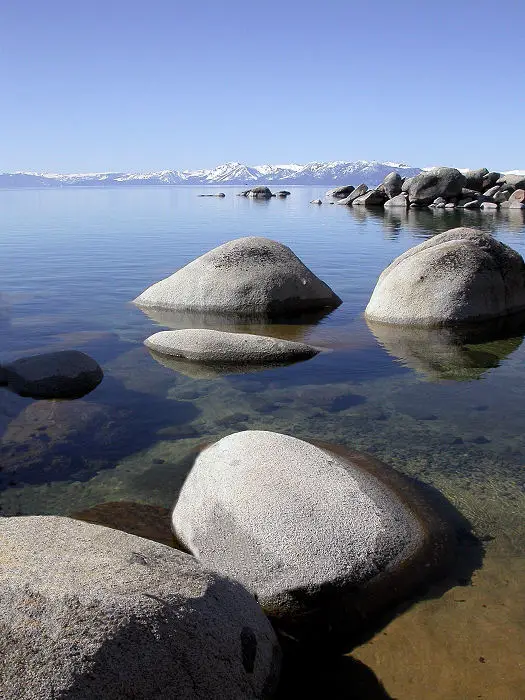 The Basic Anatomy of a Sympathy Note
When someone you know has experienced the loss of a loved one, it can be difficult to find the right words to express your condolences. Here are a few tips for what to say when someone dies and how to write a sympathy card:
A simple phrase like "I'm so sorry for your loss" can go a long way in letting the person know that you are thinking of them and that you care.
Share a memory or anecdote: If you have a fond memory of the person who has died, consider sharing it in your message. This can be a way to celebrate their life and bring some comfort to the person who is grieving.
Let the person know that you are there for them and that you are willing to help in any way you can. This could be as simple as offering to bring over a meal or providing a listening ear.
Keep it simple: It's okay if you don't have all the right words. Sometimes a simple message of love and support can be the most meaningful.
A handwritten note can be a more personal and thoughtful way to express your condolences, as it shows that you took the time and effort to write it out by hand.
Overall, the most important thing is to be sincere and offer your support and condolences to the person who is grieving.
Dear Phyllis,
1. Acknowledge the loss.
Our family was deeply saddened today when we heard from Bill that you had lost your mother.
2. Express your sympathy.
We are all thinking of you and send our heartfelt sympathy.
3. Note special qualities of the deceased or the bereaved, or recount a memory about the deceased.
In the years we lived next door, your mother was the most wonderful neighbour! She was always warm, gracious, and ready to lend a hand. We feel fortunate to have known her.
4. Close with a thoughtful word or phrase.
With affection and deepest condolences,
Bob & Sue
Example expressions of sympathy and phrases for cards
Allow the following sentences to help you begin your note. Or, if you'd like, choose a quotation, reading, or historic letter to speak for you, then add a personal note. Many bereaved are particularly touched when condoling friends included with their sympathy note a poem, reading, or copy of a historic letter.
We are all grieving with and for you.
My heart goes out to you as you grieve the loss of your ______.
It was with a profound sense of loss that I learned of _____'s death.
All of us at Eco Incorporated were shocked and saddened to hear of the passing of your lovely wife, Sarah.
Please accept my heartfelt condolences on your miscarriage — I know how much you were both looking forward to welcoming this child into your lives.
Today marks the sixth anniversary of Bob's passing, and I just wanted you to know that we celebrate his life and that you are in our thoughts today.
We were so sad to hear that your father is in intensive care. We are thinking about all of you and hoping for the best.
I was sorry to hear of your divorce; this is a time of transition for you, and I want you to know that I am here for hugs and hikes.
We want to express our most heartfelt sympathy on the loss of your lovely home in the fire last Wednesday.
It is with heartfelt compassion that I send this note after learning about what you've been going through — thank you for letting me know.
Close your condolence letter with a thoughtful note or phrase:
My affectionate respects to you and yours.
Our love is with you always.
You are in my thoughts and prayers.
You know you have my deepest sympathy and my love and friendship always.
My heart and my tears are with you.
We share in your grief and send you our love.
We offer our affectionate sympathy and many beautiful memories.
My thoughts are with you now, and I send you my deepest sympathy.
We all join in sending you our heartfelt love.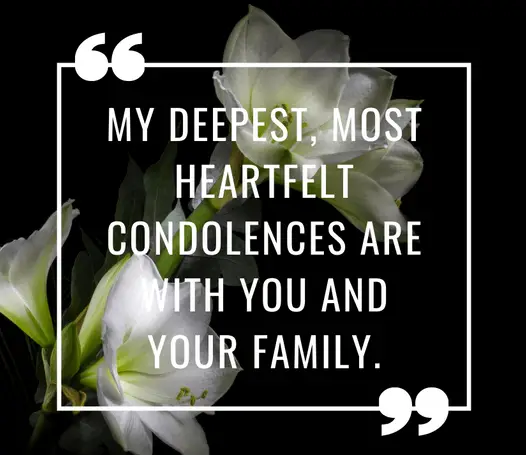 Examples of condolence note wording
Here are some sample condolence and sympathy letters from which to model your own message of support.
Condolence note to the family of someone you knew:
Dear Mr. Horas,

Please accept our condolences on the passing of your mother, whom we were privileged to have as a dear neighbour for the past eighteen years. Many of her friends share your grief, and I know she will always remain very much alive in the memories of all of us who loved, respected, and treasured her.

Please convey our sympathies to other members of your family.

Sincerely,

Delores and Jim Laughlin
Sympathy note acknowledging divorce or separation:
My Dear Lorraine,

Thank you for letting us know that you and George are divorcing. I naturally have all sorts of mixed feelings -- sorrow that it didn't work out, sympathy for all the time and energy you both put into your relationship, and some relief that things will be better for both of you. This is a rough patch, but you are resilient and you will come out on the other side of it before too long.

I'll be out of town for the next two weeks, but could we have dinner together some night after that? I'll call.

Lots of love, S.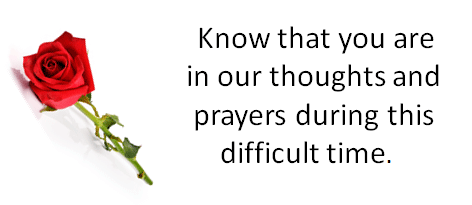 Condolence note after the sudden passing of an old friend:
My dear Trudy,

I wish I could hug you right now — not that it would change anything. It's hard to imagine how much you must be hurting. You and Theo were always such a pair — I can't picture you without him (nor could I have ever pictured him without you). I send you my love and sympathy and prayers. I'm glad you have the children and their families nearby — you'll all be there for each other.

I keep thinking of last autumn when we were all together — the laughter, the fun, the warmth. Theo was in top form, and it seemed as if that world, and the party, would go on forever.

You two have always been such a model to me of what a loyal, long-term relationship could be. I loved the look on your face when you looked at Theo — and he had the same look for you. There was a warmth between you that many people would never know. He had a way of looking on the bright side that was contagious — you couldn't be around him without feeling good. He had such an easy, gracious way about him and he made everybody feel they were special to him — I know he always made me feel that way.

This is, and will be, hard to think about. I hope all the years of love and happy memories will be a comfort to you. All my thoughts and love are with you now and always.

With love, G.
Sympathy note supporting family of loved one who has committed suicide
Dear Alice,

Your phone call telling us about Phil's suicide was the saddest news we have ever received. Our hearts go out to you.

We both feel a need to talk about Phil's life, not his death. That his wonderful gifts and graces and contributions--in short, the manner of his life--should be overshadowed by the manner in which he left this life is one more intolerable grief.

Did I ever tell you about how we met him? Or about our wonderful road trip the week we all graduated from college? Or the time we had dinner together and none of us had any money with us? You know he helped us tile the bathroom floor, but did we ever tell you about the mix-up between the tile cement and the grout?

Please, when you can, let us find time to be together to tell some of our stories about Phil.

We'll be in touch. You know you have our deepest sympathy and our love and friendship always.
When you knew the deceased: what to say
The following letter illustrates seven components to cover in a typical condolence letter. In this case, the writer knows both the bereaved and the deceased. Adapt these example letters if the deceased is known, but you haven't met the person to whom you are writing.
Dear Keith,

1. Acknowledge the loss.

My heart ached when Tim called this morning and I heard the news of Joy's death. Though not unexpected, the final word was still felt as a blow.

2. Express your sympathy.

Words seem so inadequate, but with this letter comes my heart filled with love and sympathy on the loss of your beloved wife. I loved her too.

3. Note special qualities of the deceased.

Joy was a vibrant, talented, caring woman and dearly loved by everyone whose life she touched. But for me, she was even more. She was a rare and cherished friend. Through our friendship, my vision of the beauty and possibilities of life grew.

4. Recount a memory about the deceased.

As I write, flooded with precious memories, I am recalling the day when Joy and I were driving to the coast for what we thought would be a lazy afternoon of beachcombing. Instead, we had a flat tire. You've never seen a pair of more fumble-fingered, grease-covered, laughing clowns than we were that day, but we did it! And we made it to the beach just in time for a glorious sunset.

5. Note special qualities of the bereaved.

I know you will miss her deeply, but I also know that you recognize the blessings of the beautiful years you shared. You were always a source of strength and courage to Joy. I recall her once saying that your love of life and enduring optimism brought her closer to God. I trust these same qualities will help support and guide you during this oh-so-difficult time.

6. Offer assistance.

You know you have my sympathy and my friendship, and I would be grateful if you would turn to me for any help I might give. I'll call this weekend to see if there's anything I can do.

7. Close with a thoughtful word or phrase.

My prayers and thoughts are with you.
Co-worker sympathy card: what to write when you didn't know the deceased
Here are some sample condolence and sympathy letters from which to model your own message of support. The following letter illustrates seven components to cover in a typical condolence letter.
Dear Ellen,

1. Acknowledge the loss.

This morning Mr. Moore told us the sad news of your father's sudden death.

2. Express your sympathy.

Let me first extend my heartfelt sympathy to you and your family. The loss must touch you very deeply as you face these first numbing days of grief.

3. Note special qualities of the deceased.

4. Recount a memory about the deceased.

(Note: These two components may not apply if you never met the deceased. However, it can be quite meaningful to the bereaved if you are able to recall any special qualities or memories they may have shared with you in the past about their loved one.)

Though I never met your Dad, I remember how touched I was when you described the scene as he recited a poem he'd composed for your mother at their fiftieth wedding anniversary celebration last year. His tenderness and humor were both captured in that story as was your obvious love for him.

5. Note special qualities of the bereaved.

While our relationship has been largely in the office, I have seen you handle challenging situations for the firm time and again. During this difficult period, I know you will draw on these same deep personal resources so many of us have come to respect and admire.

6. Offer assistance.

During your absence, Dan and I will cover your accounts—maybe not with your finesse, but with as much savvy as we can muster. We've had a terrific mentor.

7. Close with a thoughtful word or phrase.

Keep in mind that this office is filled with people who care about you and are thinking about you in your sorrow.
Example:
Dear Harold,

Please accept the condolences of everyone here at Delmar Industries on the passing of your father. Although none of us ever met him, we all enjoyed your delightful stories about his many travelling adventures, and we extend to you our sympathy on the loss of a dear father who was also a mentor, friend, and hiking buddy to you.
Sympathy Note FAQs
To whom does one write a sympathy note?
A letter of condolence is most often written to the bereaved person with whom you have had the closest relationship. If you knew the deceased well, but do not know members of the surviving family, it is still a gracious gesture to write a condolence letter. In writing to a married person who has lost a parent, you may write to the one whose parent died, or, if the other partner was close to the deceased, the letter may be addressed to both.
Surviving children who have lost either a parent, grandparent, or sibling are often overlooked in letters of condolence. Acknowledging their grief with either specific mention of their name in a letter to the family or a personal note addressed to the child is thoughtful and important.
Should a letter of condolence be written to the surviving member of a divorced couple when the former spouse dies?
In many instances, it is appropriate to write a letter of condolence to the surviving member of a divorced couple. If the couple has maintained a friendly relationship since the divorce, or if they share children, a letter is likely to be appreciated. If in doubt, write.
What time frame is appropriate to send a sympathy card?
Write promptly upon hearing the news of someone's passing. It is best not to wait for the shock to wear off, and do not use the excuse of waiting for the 'right words' to come. If you write while your heart is full, your letter will be far more likely to express, in a natural way, the sincere sympathy you feel.
Every effort should be made to send letters of condolence within two weeks of your learning of the death. Consider six weeks the outside limit of appropriateness for most situations.
What kind of stationery is appropriate for a condolence note?
Any standard stationery is suitable for a condolence letter, but typical colours include white, gray, cream, or pastels. Personalized stationery is also appropriate. Bold patterns and colours generally should be avoided.

Although not required, traditionally, letters of condolence are handwritten, especially by close friends. A handwritten letter of condolence lends a warm touch that is more personal.
Government and business organizations usually have their letters typed, and this is acceptable.
Helpful Tips
Handwrite your letter of sympathy, unless the person to whom you are writing is a business associate/client/supplier/etc. In any case, add at least a line or two of your own to any pre-printed card's message.
If a suicide, offer your sympathy as you would to any other bereaved family, but in this case, avoid the phrase "I was shocked to hear" about person's death. Many survivors feel guilty, rejected, confused, and need to know that you are thinking of them. Don't ask questions, dwell on the suicide, or speculate about how it could have been prevented; instead, talk about how the person touched your life, or share a fond memory, or express your sympathy for the bereaved's pain.
If a miscarriage or stillbirth: sympathize as you would for the death of any child. Avoid these distastefully common phrases lacking tact: "You already have two children–be grateful for what you have"; "This may have been nature's way of taking care of something that wasn't developing properly"; "You're still young, you can try again"; or the worst, "Don't feel too bad; after all, it isn't as though you lost a child."
Reread your note as though you are the one receiving it. This will ensure that you write something appropriate and not something awkward, pitying, or tactless.
Responding to news of a separation or divorce: whether the person is "better off" or not, life changes involve losses for your friend, and therefore some acknowledgement of the difficult period of adjustment and a message of support may be welcome. If you know the person well enough and if appropriate, let the person know that you have confidence in their choices and their ability to move on.
In the case of business associates or employees who have lost someone dear to them, write as you would for friends or relatives, although your note will be shorter and more formal. As you aren't close to this person, it is enough to say that you are thinking about them at this time. Extend sympathy on behalf of the company, and convey condolences to other members of the person's family.
The death of a companion animal can be a devastating loss; whether you identify with the feelings or not, reaching out and expressing sympathy in a note is a loving, respectful gesture much appreciated.
If you choose to use references to religion in your letter of condolence, be sensitive to the religious orientation of the bereaved. It would be most unusual, however, to offend anyone by offering your prayers as a personal act of love. Discrepancies of religious belief matter little if your effort to console is an authentic one and your espousal of beliefs is not strongly contrary to those of the bereaved.
If you have suffered the loss of a loved one, your insights may be very helpful to the bereaved. In sharing your bereavement remember that each loss is unique. Share the experience, but don't weigh or compare it with theirs. In our talks with bereaved persons, the well-intended phrase that most often angers is "I know (understand) exactly how you feel." The bereaved is not interested in a discourse on your suffering. They are likely, however, to be grateful for your intimate understanding of the pain of loss and may find inspiration in seeing how you have coped. For example, "When Bobby died, for months I thought my life was over. Then one morning, I saw the sun streaming through the kitchen window and I was, again, glad to be alive."
On occasion the words of another may touch a sentiment that strikes a chord in your heart. By all means, use them — the purpose in writing a letter of condolence is to convey your sympathy as authentically and caringly as possible. If a poet's words echo your own message, it is a gift.
Historic Letter of Sympathy
It may seem surprising, but those in grief have also told us how inspiring and healing historic letters can be. Many of these historic letters nourish the spirit and have the potential to create a deeper realization of the universal nature of grief. Some of these letters touch our souls, lifting us out of unawareness and into awareness, out of pain and into gratitude. Although the letters have been written in the distant past, their expressions of sympathy may capture what you wish to convey. (Art of Condolence)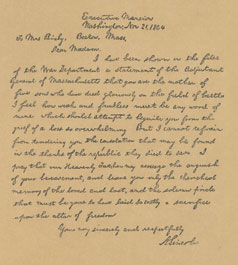 When U.S. President Abraham Lincoln was informed that Mrs. Lydia Bixby had lost five sons fighting for the Union in the Civil War, he wrote this, perhaps the most famous of all condolence letters:

Dear Madam,
I have been shown in the files of the War Department a statement of the Adjutant General of Massachusetts that you are the mother of five sons who have died gloriously on the field of battle. I feel how weak and fruitless must be any word of mine which should attempt to beguile you from the grief of a loss so overwhelming. But I cannot refrain from tendering you the consolation that may be found in the thanks of the republic they died to save. I pray that our Heavenly Father may assuage the anguish of your bereavement, and leave you only the cherished memory of the loved and lost, and the solemn pride that must be yours to have laid so costly a sacrifice upon the altar of freedom.
Yours very sincerely and respectfully,
A. Lincoln
Quotes on Death and Transition
Here are some words and inspiring passages you may want to include in your note of sympathy, accompanied by your personal message.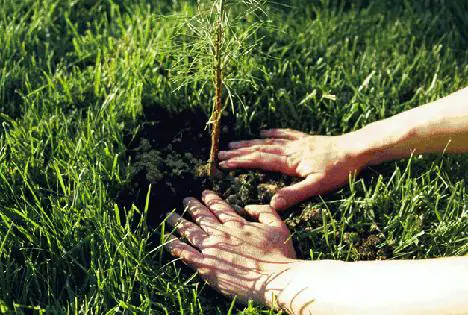 Love, like the ocean,
is vast and forever,
And sorrow, but a shadow
that moves over the sea.
(John Gray)
Like a bird
Singing in the rain,
Let grateful memories
Survive in time of sorrow.
(Robert Louis Stevenson)

For life and death are one,
even as the river and the sea are one.
(Kahlil Gibran)

Let me not pray to be sheltered from dangers but to be fearless in facing them.
Let me not beg for the stilling of my pain but for the heart to conquer it.
(Rabindranath Tagore)

And ever has it been that love knows not
its own depth until the hour of separation.
(Kahlil Gibran)

And you would accept the seasons of your heart,
even as you have always accepted the seasons
that pass over your fields.
And you would watch with serenity
through the winters of your grief.
(Kahlil Gibran)

And could you keep your heart in wonder at the daily miracles in
your life, your pain would not seem less wondrous than your joy.
(Kahlil Gibran)
Death…is the name given to a change which comes when one leaves
the coarse atmosphere of the earth and enters a finer one of Light.
Something like the sun setting in one place and rising in another.
(Kirpal Singh)

Why do you mourn the loss of your parents? I shall tell you where
they are: they are only within ourselves and are ourselves. For the
life-current has passed through innumerable incarnations, births
and deaths, pleasures and pains…just as the water current in a river
flows over rocks, pits, sands, elevations, and depressions on its way, but
still the current is unaffected.
(Sri Ramana Maharshi)

Whatever comes will go. Whatever goes will come.
(Yogiraj Sri Swami Satchidananda)

Every one can master grief but he that has it.
(William Shakespeare—MUCH ADO ABOUT NOTHING, Act III, sc. 2)
Passages to Include in a Written Letter of Sympathy
Here are some biblical passages they might appreciate:
"So also you have sorrow now, but I will see you again, and your hearts will rejoice, and no one will take your joy from you."

John 16:22
These verses remind us that although we are living in tough times now, all that we love and hold dear will prevail. We carry our love with us.
"And the peace of God, which surpasses all understanding, will guard your hearts and your minds in Christ Jesus."

Philippians 4:7
"The Lord will fight for you; you need only to be still."

Exodus 14:14
"I have told you these things, so that in me you may have peace. In this world you will have trouble. But take heart! I have overcome the world."

Jon 16:33
"And we know that in all things God works for the good of those who love him, who have been called according to his purpose."

Romans 8:28
If you are on the receiving end of support during a bereavement, this page offers guidance on how to write thank-you notes for letters of sympathy and support during grief.
Related:
Words of Comfort For Someone Suffering After a Miscarriage
Words to Comfort After the Loss of a Pet
Sympathy Messages for Accidents: How to Show Your Support
Billie
I like to climb mountains, read Nietzsche, and explore the West Coast. I have a BA from York University (2003) in Toronto, Canada, and yet on this site I sometimes spell like an American (know your audience). Thank you. Thank you very much.