Here are some tips for thanking all your wedding guests and those who made your Big Day a memorable one (memorable in that the only hitch was the one planned. Don't roll your eyes at me.).
Wedding thank you cards are a thoughtful way to thank your guests for attending your wedding and for any gifts they may have given you. It's important to send thank you cards as soon as possible after the wedding, typically within a few weeks.
When writing wedding thank you cards, it's important to be personal and sincere. Mention specific gifts or moments from the wedding that you appreciated, and express your gratitude for their presence and support. It's also a good idea to include a personal note or message, as this adds a personal touch to the card.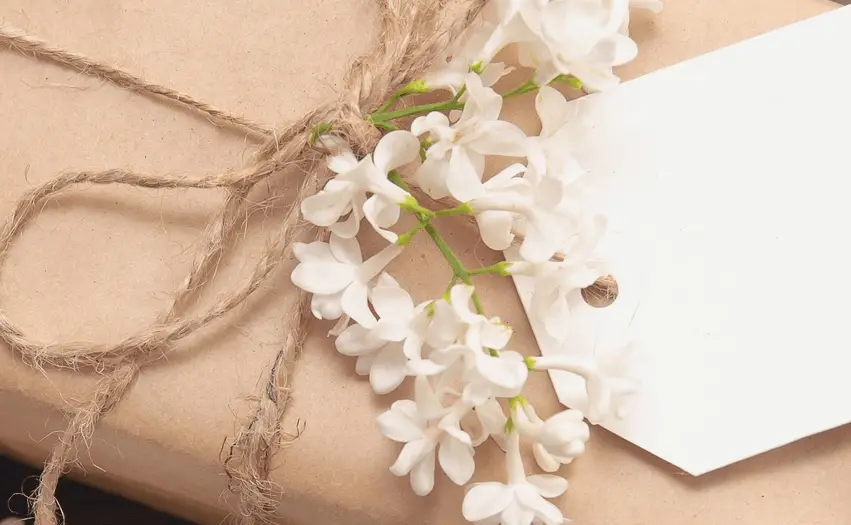 Here are a few tips for writing wedding thank you cards:
Start by addressing the person by name, rather than using a generic opening like "Dear Friend."
Mention the specific gift they gave you, and express your appreciation for it.
If the gift was something you plan to use or enjoy, mention how you plan to do so.
If the gift was money or a gift card, consider mentioning how you plan to use it.
Personalize the message by mentioning a specific moment from the wedding that you shared with the person, or by expressing your gratitude for their presence and support on your special day.
Keep the tone friendly and sincere, and avoid using a formal or overly formal tone.
Thank them again at the end of the note, and consider adding a closing like "Sincerely" or "With gratitude."
Sending thank you cards is a small but important gesture that shows your appreciation for your guests and the role they played in your special day.
Acknowledgment Cards vs. Thank-You Notes
In the context of a wedding, an acknowledgement card is typically a small, simple card that includes a brief message of thanks and confirmation that their gift has been received.
It is usually mailed shortly after a gift is received, and serves as a way to let the giver know that their gift has arrived and is appreciated.
Acknowledgment cards do not replace thank-you notes. Their purpose is to buy time if you will be busy with wedding planning or a honeymoon, and to notify the sender that you have received their gift.
You are still expected to send a personal thank-you note as soon as possible after the honeymoon.
What is the difference between an acknowledgment card and a thank-you note?
A thank-you note is a more detailed expression of gratitude, and typically includes a personal message or note thanking the recipient for their gift and presence at the wedding. Thank-you notes are typically sent after the wedding, and are a more formal way to express your appreciation.
It is generally considered good etiquette to send both an acknowledgement card and a thank-you note for wedding gifts. The acknowledgement card serves as a quick way to let the giver know that their gift has been received, while the thank-you note is a more detailed expression of gratitude that allows you to personalize your message and thank them more fully for their thoughtfulness.
Here is a suggestion:
Mr. and Mrs. Rupert Sutherland 
gratefully acknowledge the 
receipt of your wedding gift 
and offer their sincere thanks.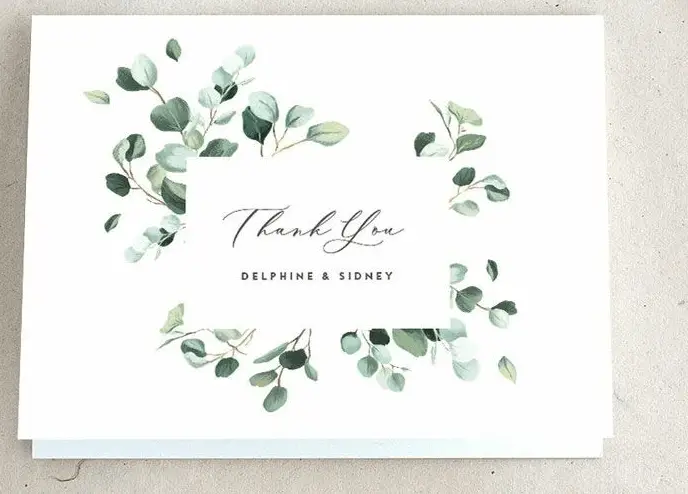 Send a Thank-You Card as Soon as Possible After the Wedding
Proper Wedding Thank You Note Etiquette approves of sending a thank-you card up to a month after your wedding. But by then, no one remembers your wedding and you probably want to forget it happened, too. Kidding.
The ideal common courtesy is to send a thank-you as soon as possible. Everyone is happy about this: your guests feel appreciated, and with the cards out of the way, you can now focus on appreciating your lucky spouse.
How to Organize Your Card-Writing Duties
Being appreciative takes time. Writing thanks is a manual task. Since this is the beginning of your shared life, divide the thank-you writing work between each partner.
(Traditional etiquette specifies that the bride sends out the thank-you cards, but why not be subversive and set higher standards for your matrimonius maximus enjoyous? And what if there are two grooms? Then nobody is thanked?!)
For simplicity, have each partner thank their own guests. Done and done.
What to Write? Wedding Thank You Wording Rules & Guidance
Good rules of thumb are that if they were there for you and helped out during wedding planning, or if you are particularly close to them, then make your thank-you card personal.
Make mention of the gift that your guest gave you (if applicable), and thank everyone for "making our day special" or "sharing in our happiness" or whatever cheese you can come up with. Remember to give a personal thank you to each and every one of your close attendants.
Check Your List Twice
Finally, after you have written your thank-you cards, check that you have acknowledged everyone on your wedding list.
Check the names on every thank-you card against the names of people that received an invitation. This way everyone will be happy and social cohesion maintained.
It may be a good idea to check people off the list as you are writing your thank-you cards, and then to double-check by going through the list again after all the thank-you cards have been written.
Example Wedding Thank You Wording for Wedding Gift
Dear Clyde and Hope,

We're thrilled with the crystal rose bowl. It fills the vacant spot on my desk just perfectly and is an elegant reminder of your thoughtfulness. You're always so observant about gift-giving; I assume you've overheard me talking about my collection and wishing for more. Thank you for taking the time to come to the wedding and help us celebrate our special day. We so much appreciate having our special friends like you with us.

Sincerely,

Joy and Rob Greer-Williams
Bridal Shower Thank-You Notes
A bridal shower is a party or gathering held in honor of a bride-to-be, typically hosted by the bride's friends or bridal party. It is a time for the bride to celebrate her upcoming wedding and to receive gifts to help her and her partner set up their new home.
Bridal showers are typically held a few months before the wedding, and can be an intimate gathering of close friends or a larger celebration with a wider guest list. At the shower, guests typically bring gifts for the bride and her partner, and there may also be games or activities, such as a "advice for the bride" or "predict the future" to add to the fun.
The purpose of a bridal shower is to shower the bride with love, support, and gifts as she prepares to enter married life. It is a time for her to celebrate with her friends and to feel special and loved in the lead-up to her big day.
Thank-you notes for wedding shower gifts follow the same rules — send as soon as possible following the event, and write the note in a similar way:
Dear [Name],
Thank you so much for the [gift/kind words] you gave me at my bridal shower. I was touched by your thoughtfulness and am so grateful to have you in my life.
[Mention the specific gift or kind words and how you plan to use or appreciate them.]
I had such a wonderful time at my bridal shower, and it was made even more special by your presence and support. Thank you for helping me celebrate this exciting time in my life.
With love and gratitude, [Your name]

A Note About Wedding Note Cards
There are a few different types of cards you can use to write a wedding thank-you note. Here are a few options:
Folded card: A folded card is a traditional option for a wedding thank-you note. It allows you to write a longer message and includes a blank inside for your message.
Flat card: A flat card is a single sheet of cardstock that you can write on. It's a good option if you have a shorter message or if you want to include a photo.
Note card: A note card is a smaller card that is typically used for shorter messages or notes. It's a good option if you have a brief message to convey.
Postcard: A postcard is a good option if you want to save on postage and don't need a lot of space for your message. It's also a good option if you want to include a photo on the back.
No matter which type of card you choose, it's important to make sure it is high quality and visually appealing. This will help your thank-you note feel special and thoughtful.
Related resources:
Invited to a Wedding? What to Write in a Wedding Card
Thank-You Notes to Your Parents for the Wedding
The Bride and Groom Thank-You Guide – (google online book) "A thoroughly modern manual for expressing your gratitude–quickly, painlessly and personally!"
Messages to Congratulate the New Parents
Baby Shower Thank-You Note Examples
Billie
I like to climb mountains, read Nietzsche, and explore the West Coast. I have a BA from York University (2003) in Toronto, Canada, and yet on this site I sometimes spell like an American (know your audience). Thank you. Thank you very much.