My sister is my best friend. She probably knows how much I admire and appreciate her, because I maul her whenever I see her (and she's not the affectionate type). She would like me to write her sweet notes on her good days, send inspirational memes on her not-so-good days, and in general intuit her every need. I know this because I read her diary.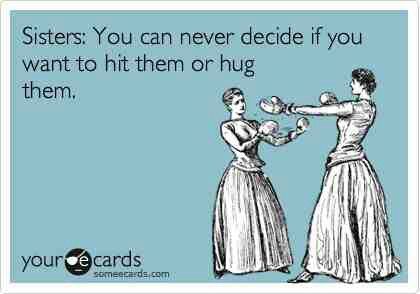 You can't choose your sister, but you can choose to appreciate what you have. Write your sister a thanks note, just for being herself, and surprise her with your heartfelt expression of love. Use these best sister quotes as a starting point for your note or letter.
How to Write a Thank-you Note to Your Sister for Any Reason at all
Writing a heartfelt thank-you note to your sister is a thoughtful way to show your appreciation for her. Here are some tips to help you get started:
Begin your thank-you note with a greeting such as "Dear [Sister's Name]," or "To my dear sister," to set a friendly and warm tone.
Express your gratitude: Clearly and specifically state what you are thanking your sister for. For example, you could say "I am so grateful for your help with the baby shower" or "Thank you for always being there for me when I need someone to talk to." Or maybe you are just thankful that she is your sister!
Explain why her help or support was meaningful: Elaborate on why your sister's help or support meant so much to you. This will help your thank-you note feel more heartfelt and sincere.
Mention a personal anecdote or memory to make your thank-you note more meaningful and memorable.
Close your thank-you note with a warm and affectionate statement such as "Love you," "Yours truly," "Sincerely," or "Love you forever, you little bum!"
By following these tips, you can write a heartfelt thank-you note to your sister that will show your appreciation and let her know how much she means to you.
Example of a Special Thank You Note to Your Sister
Dear [Sister's Name],
I just wanted to take a moment to thank you for being the most amazing sister anyone could ask for. You have always been there for me, no matter what, and I am so grateful to have you in my life.
Your kindness, support, and love have meant the world to me, and I am so blessed to have a sister like you. Whether you are cheering me on, offering a listening ear, or just being there to make me laugh, you always know how to make me feel loved and supported.
I am so grateful for the special bond we share, and I am so lucky to have you as my sister. Thank you for everything, and [happy birthday]!
Love you always, [Your Name]
One-Liner Sister Notes To Kick-start Your Own Letter
My dearest sister, my strongest supporter, my favourite friend.
Although I didn't appreciate you while we were growing up, now I am forever grateful that you're in my life.
We share parents, childhood memories, a sacred bond.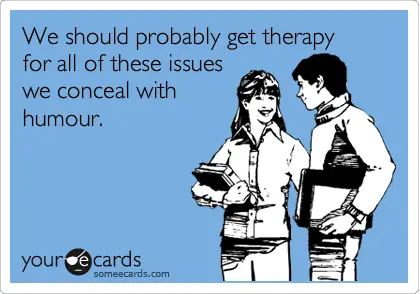 I smile because you're my sister. I laugh because you can't do anything about it.
Hi Sis, I just want you to know how special you are to me and what you mean to me. I haven't told you how important you are to me; I want you to know how blessed I am to have you in my life.
Sisters are different flowers from the same garden.
A sister is worth a thousand friends.
There's no better friend than a sister.
My sister is the first one I think of to share the good news and the sad.
I'll never forget the moment when I was five years old and you protected me, and I realized what true love means. Thank you for always looking out for me.
Side by side or miles apart, sisters will always be connected by heart.
Sisters are for sharing laughter and wiping tears.
How do people make it through life without having a sister?
Comfort is knowing your sister is there when you need her most.
My dear sister, it is time I shared with you my secrets — I secretly adore you, despite all evidence to the contrary.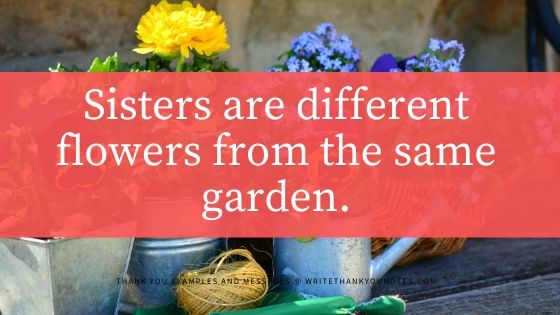 Famous Sister Quotes to Inspire Your Letter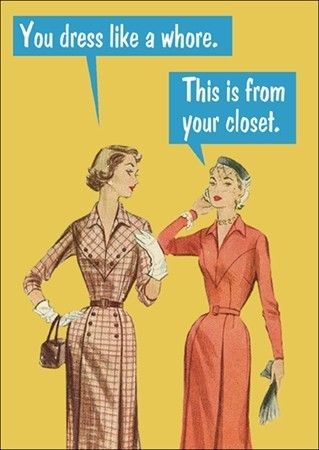 "I've known every love possible, but as the years stretched out, the love I longed for the most is the one I shared with my sister." — Josephine Angelini
"Your sister is your teacher, your defense attorney, your personal press agent, even your shrink. Some days, she's the reason you wish you were an only child." – Barbara Alpert
"A sister is a little bit of childhood that can never be lost." — Marion C. Garretty
"A sister can be seen as someone who is both ourselves and very much not ourselves – a special kind of double." — Toni Morrison
Your sister has undoubtedly helped you learn essential lessons in life, defended you from peers, sung your praises and declared your awesomeness to others, and has given you great advice (solicited or not) through the years. No matter how great your relationship, there are days you have likely wished she were never born. And that is perfectly normal, even after the age of five.
Related
Mom, I Love You: Heartfelt Notes for Mother's Day & Every Day
Helping Hints for Writing Proper Thank You Notes
What to Say in a Thank You Note?
27 Complete Thank You Notes for Awesome Teachers
Billie
I like to climb mountains, read Nietzsche, and explore the West Coast. I have a BA from York University (2003) in Toronto, Canada, and yet on this site I sometimes spell like an American (know your audience). Thank you. Thank you very much.