Everybody loves a thoughtful gift, and everybody loves the feeling of sending a thoughtful message appreciating that gift. But not everybody sends a written thank you note for a gift.
Thank you notes for gifts serve a few important purposes
Firstly, thank you notes show gratitude and appreciation for the gift and the thoughtfulness of the giver. This can help strengthen relationships and make the gift giver feel appreciated and valued.
Secondly, thank you notes serve as a way to acknowledge the gift and the effort that went into selecting or giving it. This can help the gift giver feel recognized and acknowledged, which can be especially important if the gift was given in a situation where it may not have been immediately clear that it was received or appreciated.
Finally, thank you notes provide an opportunity to express sincere appreciation and gratitude, which can be a positive and uplifting experience for both the giver and the recipient.
Overall, thank you notes for gifts help to foster positive relationships and strengthen connections by demonstrating appreciation and thoughtfulness.
What to Say in a Thank You Note for a Christmas or Birthday Gift
Here's a template to help you craft the perfect thank you letter for any gift at any time:
Dear [Name],

Thank you so much for the [gift] you gave me for my [birthday/Christmas]. It was such a thoughtful and generous gift, and I am so grateful.

I love [specific feature of the gift] and can't wait to [how you will use the gift].

Your kindness means so much to me, and I am so lucky to have you in my life. Thank you again for the wonderful gift.

Sincerely,
[Your Name]
Example 1: Thank-you note for thoughtful birthday gift
Dear Friend,
As much as I love cheese, I rarely buy exotic flavours for myself, so you can imagine how delighted I was when your gift arrived. A whole basket of the most delicious cheeses and gourmet crackers I've ever tasted! What a unique idea! You really know how to make a girl feel special. Now all I need is a good friend to share the snack and lazy evening of memories. What are you doing next Saturday?
Yours,
Cheryl
Example 2: Thank-you note for money gift
Dear My Favorite Aunt,
I just wanted to tell you how much I appreciate your (more than generous) cheque. All summer I've been saving up for a car, but it hasn't been easy on a busboy's pay. In fact, it was looking like I'd be spending another year riding the school bus. Now, because of you, I'll have my own car by this weekend. Thanks for the best gift ever!
Sincerely,
Fred
Example 3: Thank-you note for Christmas / Holidays gift of food
Date
Dear Pablo,
The fruit tray arrived today and tempted us all to a mid-afternoon snack. Your selection had so many different little goodies–nuts, candies, cookies –- that even our finicky family eaters (I'll not name names here) dove in with delight. Thank you for thinking of us in such a classy way. Our best to your household for a happy holiday season!
Sincerely,
The Gladstones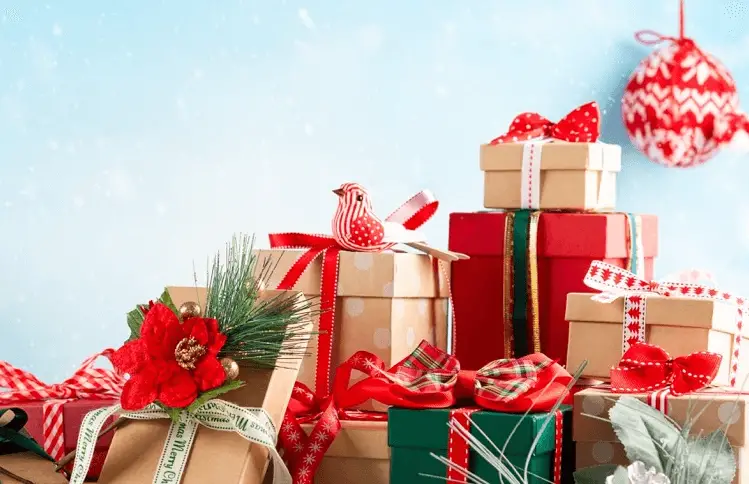 Example 4: Thank-you note for friend for Christmas Gift
Date
Dear Felicity,
You did it again—you sent the perfect gift! How could you know how much I needed new towels? Everything we have is early marriage, circa l990. The silver-and-green looks wonderful in both the master and guest baths. But then you know how I hate to save things for "company" use only. Big, beautiful, luxurious towels are a treat a woman needs almost daily, don't you think? Thanks so much. Hope you and the kids had a great holiday yourself.
Love,
Pam
Related
Memorable Happy New Year Messages for Cards & SMS Texts
Friendship and Gratitude: The Power of a Well-Written Thank You Note
A Thank You Note Your Dad Will Cherish
Billie
I like to climb mountains, read Nietzsche, and explore the West Coast. I have a BA from York University (2003) in Toronto, Canada, and yet on this site I sometimes spell like an American (know your audience). Thank you. Thank you very much.