How to Say Thanks to Your Friends
Who the heck even thinks of sending Thanks Messages to Friends?! Friends are the people who choose us. (And sometimes use us.) Friends are those people who are always there for you, even when you call in the middle of the night and they need their beauty rest and the last thing they want to do is drive 40 miles in the rain to pick you up from the airport when you land at 1 a.m. after the public transit has stopped running (true story).
Anyway.
Friends are great, and best friends are the greatest. So maybe take two minutes out of your netflix-watching day and tell your friend they are important to you. It's fun. And they'll probably think you're not well; an effective conversation starter.
Some Examples of What To Write to Supportive Friends
Dear Best Friend,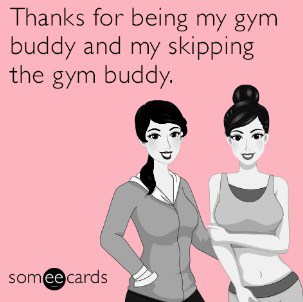 How do I ever begin to thank you for being such a wonderful friend? The best part of our relationship is that we both know how special we are to each other. Thank you for always being there to enjoy good times with, for taking the time to listen. You always have something kind or comforting to say, and your advice has steered me in the right direction, again and again. Thank you for knowing me almost as well as I know myself!
I also want to thank you for sharing my hard times and my happy times. Your friendship and caring make each of them better. When I met you, I met a friend for life. You are always close to my heart.
Forever your friend,
May
Dear 18th Century Bro,
What in the world would I do without you in my life? I dare not think the thought. I feel my best self when I'm with you; you are the sort of person that raises the energy of a room with your presence and easy smile. It is such a comfort to me to know that no matter how often we speak or see each other and no matter the distances between us, the second we're together it's as though we were never apart. That means a lot. You mean a lot!
I am truly grateful for your friendship and for your readiness to share anything and everything. I hope you know I offer the same to you today and always.
Love,
Esther
Dear Ambiguous Pat,
It is such an amazing feeling to know that someone loves me just for being me. That is the greatest gift any friend could offer. It's friends like you that make life so special!
What would I do without your brilliant way of being and your insightful wisdom? I treasure the things you say and the loving acceptance I feel whenever we talk. Thank you, Alexander Graham Bell, for inventing the telephone, and thank you, Pat, for the times we share on it!
Love,
They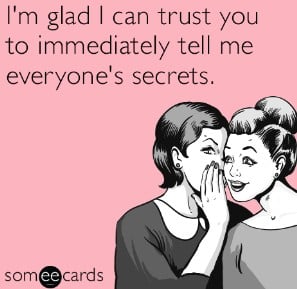 Dear John,
How lucky I feel that somewhere along the way, I became your friend and you mine. I feel as though I have known you forever and am so fortunate to be blessed with someone so caring and compassionate in my life. I knew when we first met that we were destined to become lifelong soulmates, and I remain eternally grateful to call you my friend. [This one is a little stalker-ish.]
Always,
Bill
Dear Meryl,
I'll always remember the antics, the happy times, the laughter and friendship that we have shared over the years. There is something rare and special about old friends (and boy are we getting old!). Friends like you continue to be a source of comfort that will remain with me for the rest of my life. Every time we are together I find myself feeling especially appreciative for the memories we have and thankful for the wonderful ones we continue to make.
Love always,
Gertrude
Dear Bestest Buddy,
Knowing that you care about me has given me extra confidence in everything I do. You probably didn't realize you had such powers, but please know that you truly make a difference in my life. Thank you for being a friend in every way; your example inspires me to become all that I can be.
Sincerely,
Geri
Dear Paul,
For as long as I have known you, you have been my personal steadfast Rock of Gibraltor. You have always stood by me as a loyal friend; and, once again, you arrived with your friendship and care for my well-being. Sometimes life poses difficult challenges, and with a friend like you in my life, I feel secure in knowing that I have a loving place to turn when I need it. Thank you for being that friend.
Sincerely,
Jim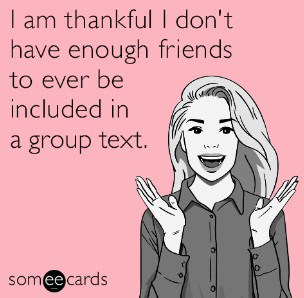 Dear Sarah,
When I had no belief in myself, you said I could do it! Your friendship and belief in me convinced me that you are right. Thank you! I will always be here for you; I hope you know how dear to my heart you will always be.
Thank you for teaching me the true meaning of Friend,
Love,
Sive
Dear Jerry,
When I saw you at the restaurant the other day, it struck me that you are one of those people in my life whom I consider special for many reasons. You have a dramatic impact on my life; I am forever changed for the better for knowing you.
Love,
Rodney
Dear Fred,
Although we seldom speak or see each other, when we do it brightens my day. Your friendship reminds me of the good old days; your smile and wonderful sense of humour will always remain with me. Should you ever need me in any way, don't hesitate to call. Love always,
Trevor
Dear Jeff,
I liked you immediately the moment we met. I love that you share my enthusiasm for life, and I absolutely adore sharing my creative ideas with you. Thank you for taking such a genuine interest in me and appreciating all the things I do. Forever treasuring our friendship,
Grace
Dear Moe,
No deed is too big or too small for our dear friend Moe! It seems that whenever we need something, you are there with an idea in a moment's notice. It was you who introduced us to the gelato store in San Diego, and it continues to be you, Moe, who sweetens our life with your unending kindness and thoughtful ways.
Love,
The Smiths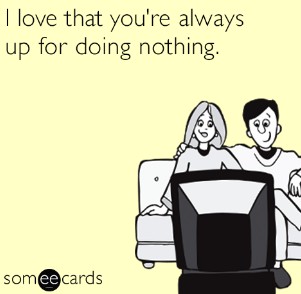 Dear Dianne,
Friends are indeed family we choose for ourselves. I want to thank you for helping to make my birthday as special as ever for me. The necklace is beautifully delicate, and I wear it out to all my important evening events. Brunch was delicious, I love getting together with you and feeling how fun life really is!
Again, thank you for being there for me and I'm looking forward to our next get-together. I treasure your friendship.
Love,
Betty
Messages For Friends: Thanks For Thinking of Me During a Difficult Time
Dear Abe,
There are no words to express the gratitude I feel for having you and your family in my life. I felt so comforted to see your faces and feel your hugs last week during such a difficult time. Perhaps the only solace in a time of transition is the reminder of unending love in the form of family and friends. I dearly thank you.
I will always miss my wonderful grandfather, but part of the memories I will cherish are your expressions of caring during his transition.
Love,
Drew
Dear Florence,
In your thoughtful style, you showed up yesterday with a pile of magazines for me while I was recuperating. Thank you for your comforting and meaningful gesture! I always thought I was invincible, but this time I did indeed need the down time. You knew the perfect thing for me; I enjoyed reading the articles and thinking of how grateful I am for my dear friends like yourself. Thank you for continuing to make the good times even better, and the difficult times easier to take.
Love,
Lindsay
Dear Trudy,
Thank you for thinking of me and coming to my rescue yesterday. I know you are busy with your own life, and yet you found time to drop by for a visit last week; I love your timing! I take to heart our conversation, and I really appreciate the bestseller you selected for me. I promise to share it with you once I finish it next week.
Love always,
Gertrude
Dear Kristen,
You will always be someone I adore and admire, and I want to thank you once again for thinking of me the other day. I feel a renewed sense of hope and eagerness after your visit. I look forward to our get-together next Tuesday,
Love,
Maude
Dear Gordon,
Your kind words, sincere concern and caring gestures serve as a great source of strength for me. Thank you for being there for us and offering your steadfast presence in our sorrowful time. Always in our hearts,
Bill
[More Thank You Notes for Sympathy and Support]
Related
50 Funny Thanks Notes (Puns, Sarcasm, Cute Messages)
Note of Thanks for Dinner & Hospitality
Thank You Notes Your Dad Will Love