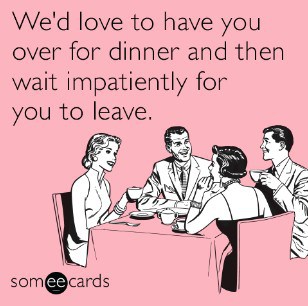 Here are thank you note message examples for hospitality shown by an AirBNB host, by friends who had you over for dinner, and for kindness shown to you while visiting your friends or a host.
5 Tips on What to Say in a Thank-You Note for Dinner
Some possibilities of what to include in a sincere thank you note for dinner:
Express your appreciation for dinner
Let the host know how much you enjoyed the meal and their hospitality. A simple phrase like "Thank you so much for the delicious dinner" can go a long way.
Mention a specific dish or detail you liked
If there was a particular dish or aspect of the meal that stood out to you, consider mentioning it in your thank you note. This can be a way to show your appreciation and let your host know you noticed their hard work.
Offer thanks for the host's effort
A thank you note is a chance to acknowledge the time and effort that the host put into preparing the meal. Let them know that you appreciate the energy they invested in this dinner.
Share a memorable moment or conversation
If you had a particularly enjoyable conversation or moment during the meal, consider sharing it in your thank you note. This can be a way to personalize the message, make the note memorable, and show your appreciation.
Keep it sincere
Above all, a thank you note should be sincere and heartfelt. Let the host know how much you enjoyed the meal and their company; you don't have to make it fancy.
Dinner and Thank-You Etiquette
Popular etiquette recommends that you bring some wine or a pack of beer, or perhaps some flowers as a thanks-for-hosting courtesy. But you can deviate from the norm as your creativity inspires.
Also, writing a special thank-you note for dinner is always appreciated and you will be dearly remembered (and invited back) for doing so.
A Short Thank-You Note Template for Dinner and Hospitality
Dear [Name],
Thank you so much for the delicious dinner and warm hospitality. Your cooking skills are second to none, and I thoroughly enjoyed every bite.
I am so grateful for your generosity and kindness in inviting me over and making me feel welcome. Your friendship means so much to me, and I am so lucky to have such wonderful people in my life.
Thank you again for the tasty meal and for your ongoing support and love.
Sincerely, 
[Your Name]
Examples of Short Thank-You Notes for Dinner
It was so great to see you! Thanks for hosting an amazing meal, we had a blast with you two. Next time is our treat — how about [on this date]?
Thank you for organizing yet another memorable (for all the right reasons) evening.
Thank you for the unexpected yet much-appreciated snacks! What a gracious host!
Dear [Host's Name], thank you so much for a lovely evening filled with great food and even better company. Your hospitality is truly appreciated. Best regards.
To [Host's Name], thank you for hosting such a wonderful dinner party. The food was delicious, and the conversation was delightful. It was a pleasure spending time with you. Warmly.
Dear [Host's Name], we had a fantastic time at your dinner party! The ambiance was perfect, and your cooking skills are impressive. Thank you for being such a gracious host. Sincerely.
Dear [Host's Name], thank you for hosting such a fantastic baseball tournament! We couldn't have asked for better weather, competition, and food. Your hot dogs and nachos were a home run! We can't wait to come back next year. Your grateful team, [Team Name].
Dear [Host's Name], thank you for a delicious dinner that made my taste buds sing and my belly happy. Your culinary skills are truly impressive, and I couldn't stop raving about the food even after I left. Your satisfied guest, [Your Name].
Hey [Host's Name], that was one epic dinner party! Your house was filled with good vibes, great music, and amazing food. I don't know how you do it, but everything was absolutely scrumptious. You're the hostess with the mostess! Your impressed friend, [Your Name].
To [Host's Name], thank you for the perfect combination of food, wine, and laughter. The conversation flowed like a river, and the jokes were on point. I had a blast! Let's do it again soon. Your grateful guest, [Your Name].
A Short Note Example Thanking a Food Caterer
Dear [Caterer's Name],
I just wanted to take a moment to express my sincere gratitude for the fantastic food you provided for [event]. The [dishes/menu items] were absolutely delicious and received rave reviews from all of the guests.
Your attention to detail and professionalism made the event run smoothly, and I really appreciate all of your hard work.
Thank you again for everything. I will definitely be keeping you in mind for future events.
Sincerely, 
[Your Name]
Sample Thank-You Note Wording Thanking Hosts for Dinner
Dear Fred and Barb,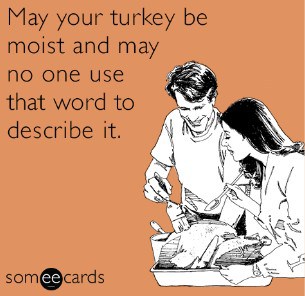 Thank you so much for including us in your festivities last Friday evening. Your lavish decorations and Bollywood music made the occasion so authentic that it was about as close to a weekend in Delhi as we could hope for! We enjoyed so much the food and the opportunity to meet new friends, many of whom by the end of the evening we felt as though we'd known a lifetime.
I'll be looking forward to having you as my guests before too long.
Sincerely,
Kim and Jane
Thank-You for the Homemade Meal at Host's Home
Dear Susan,
I just wanted to reach out and say a big thank you for inviting me over for such an amazing Mediterranean feast! I was blown away by the variety of dishes you prepared, and every bite was bursting with flavor. From the hummus and baba ghanoush to the grilled chicken and stuffed grape leaves, everything was top-notch. I especially loved the tabbouleh salad – I've been craving it ever since!
Not only was the food incredible, but your hospitality was also off the charts. You really went above and beyond to make me feel welcome, and I appreciated the little touches like the candles and soft music. It was such a treat to enjoy the meal in the cozy atmosphere of your home, surrounded by good company and great food.
Thanks again for such a wonderful evening. Your generosity and warmth mean the world to me, and I can't wait to repay the favor. Next time, I'll whip up some of my own favorite dishes and we'll have a feast to remember!
Warmest thanks, Mel
Note Example: Thanks For Dinner at Restaurant While Visiting a City
Dear Dorothy and Linds,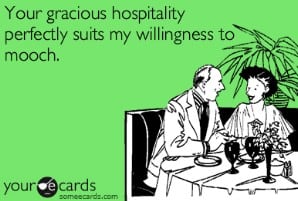 We appreciate so much your hospitality last week in showing us around the city and taking us to dinner. Even with my travel schedule, I believe the prawn tempura at King's is the best I've ever eaten. Their address now appears in my little black travel book.
You were so kind to meet us at the airport –- no whimsical feat with the unpredictable schedules airlines fly these days. From finding a place for Ruthann to buy her medication to driving us to watch the sunrise on the beach, you were such gracious hosts.
We hope to plan an equally interesting agenda for you when you give us the pleasure of returning the hospitality.
Sincerely,
Jack and Ruthann
Appreciated Ways to Say Thank You After a Dinner Party
We've polled the hosts, and the results are in: if you're looking for appreciated ways to express your thanks for a dinner party, consider some of the following options:
A Personalized Thank-You Note – A handwritten note expressing your gratitude is a timeless way to show your appreciation. Make it extra special by personalizing it with details from the evening that made it memorable.
Bring a Small Gift – A thoughtful and well-chosen gift is a great way to show your host that you appreciate their hard work. Consider bringing a bottle of their favorite wine or a small token that reflects their interests.
Offer to Help Clean Up – After a great dinner party, the last thing your host wants to do is clean up the mess. Offering to help tidy up or wash dishes can be a great way to show your appreciation and help your host relax after the party.
The Do's and Don'ts of Thanking Your Host After a Dinner Party
While expressing gratitude is always appreciated, there are some important do's and don'ts to keep in mind:
Do's:
Be sincere in your thanks
Personalize your thank you message
Offer specific compliments about the food, atmosphere, or company
Don'ts:
Send a generic, impersonal thank you message
Wait too long to express your thanks
Criticize any aspect of the dinner party
Related
Thank Your Family and Friends for Food
Thank-You Letters for Business Hospitality: The 5 Work Templates You'll Need
Funny, Simple Thank You Notes for Coworkers, Colleagues, Bosses & Business Friends
Billie
I like to climb mountains, read Nietzsche, and explore the West Coast. I have a BA from York University (2003) in Toronto, Canada, and yet on this site I sometimes spell like an American (know your audience). Thank you. Thank you very much.