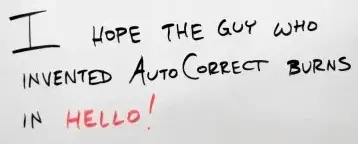 Sometimes proximity makes the heart grow fonder.
Coworkers: you love them, and sometimes you barely tolerate them, but the fact remains that many of us have closer relationships with our coworkers than we do with many of our blood relatives.
Rarely is there a clear separation between Work and Life. It is only fitting that we want to thank our colleagues for being there for us, both during work-related breakdowns and celebrations, and for those life-changing events beyond the professional realm.
Earnest Appreciation Messages For Work Colleagues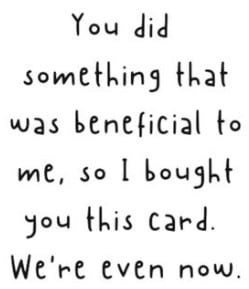 Good colleagues are those who know that WE is more powerful than ME.
I wanted to let you know that you're a big part of the reason I got this promotion. I'm lucky to work with someone like you.
You are the most amazing coworker. With your help, this job is much easier and a way more fun.
Thanks mate, I really appreciate your time and effort in showing me the ropes.
Thanks, Work Wife; you push me to challenge myself in my career. I wouldn't be where I am without you.
Thank you for backing me and my ideas wholeheartedly.
The lead role you play in my work life is invaluable.
I'm grateful for all of your help and continued support.
I want you to know how much I value you here. Even though we have had many differences and don't always agree, I want to thank you for being an open-minded person.
I am lucky to work with you.
I've really enjoyed working with you and getting to know you better.
You're a great coworker!
Thank you for being there for me when I had a personal emergency the other day. You're the best office mate I could ask for!
Thanks for having my back at work. You are not only my trusted colleague, but I consider you a friend, and more importantly, my mentor. I am so grateful for everything that I have learned from you.
Please accept my immense thanks for your support at work. Your guidance has helped me get to where I am today. Working with you is truly a pleasure.
I would like to thank you for your continued support as I complete my education. I'm so grateful that someone is thinking about my well-being and career. I will always remember everything you've done for me.
I love all of the projects I've been getting to work on with you. Thanks for your invaluable input and for always pushing me to be the best I can be. We're a great team.
If every colleague were like you, no one would complain about coming to work. I appreciate your can-do spirit and your belief in teamwork.
You always know when to offer constructive feedback. You have a special knack for helping me achieve what I want. Thank you for being a wonderful colleague and never letting me settle for something less than what I'm capable of producing.
Taking on a new project at work can be a daunting task; I feel the most prepared to tackle the unknown when I know that you'll be on my team!
To my dear colleagues: I count myself among the privileged for getting to work in an office with such caring and passionate people.
This is no surprise: you are not just my colleague at work, but also my best friend.
Hey, super star! Your approach to exemplary work is unbeatable. Much of our team's success is thanks to your skill and hard work. We appreciate your time and everything that you've done (openly and behind the scenes) to keep this company running smoothly.
Thanks for taking over my projects while I was away! I'm so glad everything turned out well. I owe you one.
I couldn't have finished that project without you. I'm so glad to have you on the team and can't wait to work on more things together.
I would like to thank all my senior colleagues for their unwavering support and encouragement, and for seeing the potential in me.
Thank you for developing my "can-do" spirit. I have always been fortunate to work with committed colleagues.
I appreciate you for being the first person to believe in my abilities. I will always be grateful for your encouragement and constant positive reinforcement to keep my mind on what mattered when I was thinking of quitting.
I am proud to work with a team full of ambitious, innovative people who continue to deliver excellent results. I have learned a lot from your wealth of experience—more than you will ever know. Thanks for your support and friendship.
Funny Coworker Messages & Memes
Thank you for all your hard work. We are going to reward you by giving you other people's work to finish.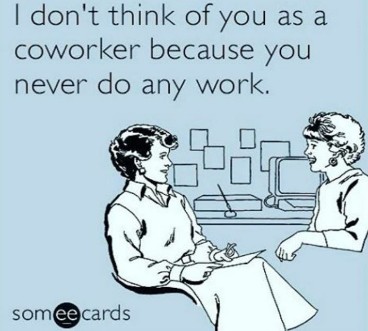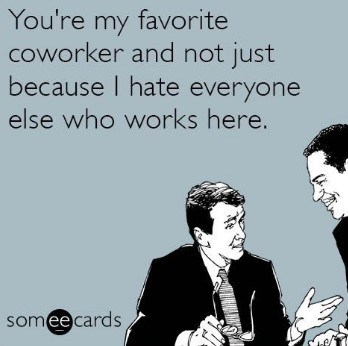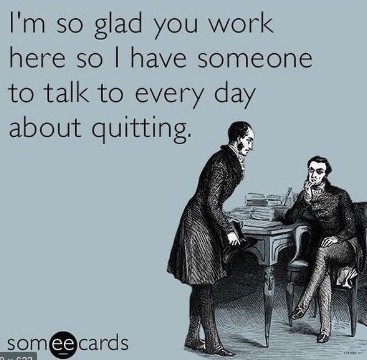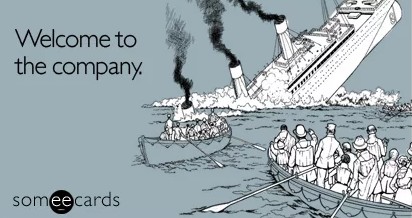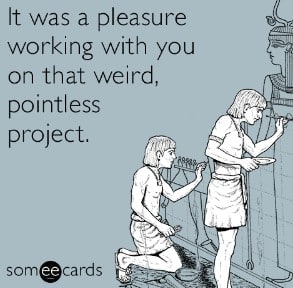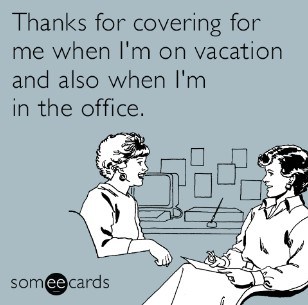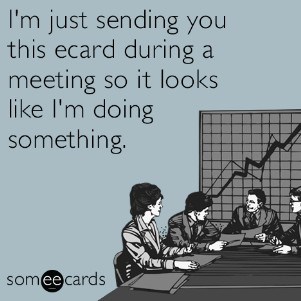 Thanks for the Birthday Wishes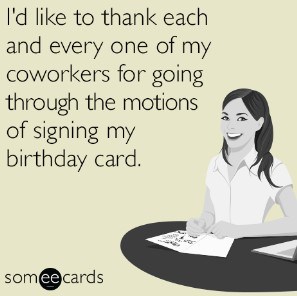 Funny Encouragement from Boss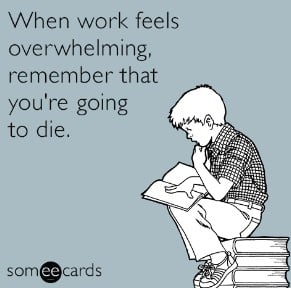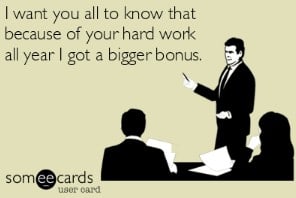 Related Links
Thank You for Business Hospitality
Retiring? Write a Farewell Letter to Your Coworkers
Farewell Letter from a Teacher