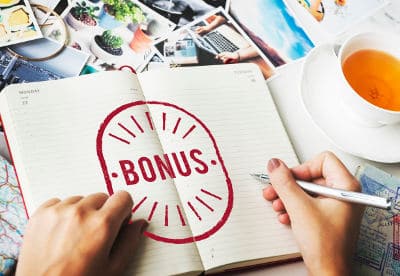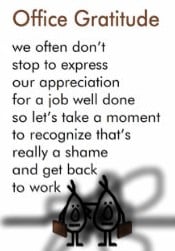 Should You Write Your Boss a Thank-You Note for Your Salary Raise?
Must you always write a thank-you note? Well, no; if your work bonus is the result of an expected, annual raise, you may safely forego the note of appreciation, especially if the raise is automatically applied as part of a collective agreement or you work in a large organization where there is a standardized process for administering salary increases.
If, however, your bonus is the result of your (and your team's) concerted efforts and is unexpected, then writing a thank-you note for that bonus or wage increase is appropriate. As much as you deserved that raise, proper acknowledgement of your bonus or job promotion can further your career, too.
Treat others well and they will reciprocate. Without further ado, check out these templates of thank you notes for your bonus or raise at work:
Template for a Thank-You Letter for a Workplace Bonus
Dear Mr. Howes:
I want to express my appreciation to you for the most generous bonus at the end of the year. The company's outstanding growth record makes me very proud to be a part of the team, and the bonus represents to me your confidence in my abilities and my future with the company.
I do realize not all organizations value their managers' personal dedication to the extent that Schuster Inc. does. Therefore, I feel quite pleased to work for executives who put real incentives behind the lip service some organizations give to considering their employees as their most valuable asset.
My work here is extremely rewarding. Thank you.
Sincerely,
Nancy Kovac
Business Thank You for Merit Raise
SUBJECT: Merit Raise
I'd like to thank you for the merit-based raise effective June 1. I take this as an indication that you and upper management appreciate my efforts and are optimistic about my future here. To the best of my abilities, I intend to be worthy of that confidence and will do everything in my power to meet and then exceed the objectives outlined in my 20–point Activity Plan submitted last week.
Please know I am eager to take on additional responsibilities that develop in this area, and will incorporate them into the daily routine in this office. Thanks again for your personal support and encouragement.
Thank-You for a Business Award or Commendation
Dear Members of CPT:
Thank you very much for selecting me to receive the Newman Award at our December meeting. This is one of the most memorable events of my professional career. To be recognized by you, my peers -–experts in your own companies -– is a highlight I will remember over and over with gratitude.
I appreciate all that each of you has contributed to my professional growth and skills. Many of you have served as my role models during the years since we began our company. In fact, your "corporate" advice has been very much responsible for the successes we've had along the way.
I sincerely thank you.
Best,
Your Name
Related:
Thank You Note After Job Interview
The Power of Appreciation in Business