Work-related notes of thanks are more formal in tone, as a general rule, as boundaries in humour show respect. This page contains example business letters for you to write in response to a kind business gesture, praise, letter of appreciation or for hospitality while on a business trip, orientation, or reunion. Here are some examples to get you on the right track:
Example Thank-You Letter Templates for Business Hospitality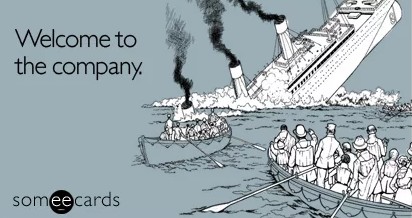 Example 1: Thank You Note While On a Business Trip
Dear Palan:
Thank you so much for our warm reception and your gracious hospitality on our recent Malaysian tour.
Without your advice and constant attention to detail, we would not have enjoyed ourselves nearly so much. Your rapport with the business community was obvious as you were able to provide introductions to all the distributors we wanted to meet.
But more than the business arrangements, you were so considerate by helping us make the best use of our limited time to see the country and learn more of the Malay culture. Taking us to dinner all three evenings at the most elegant restaurants, I'm sure, took you away from your family. Please express our appreciation to them also for allowing us the extra time to visit with you and your colleagues.
Would you please plan on letting us show you our state when you attend next year's NTS convention here? Thank you again for such an enjoyable, as well as profitable, time with you in your country.
Sincerely,
Bill and the MicroNTS Crew
Example 2: Thank You for the School / Educational Orientation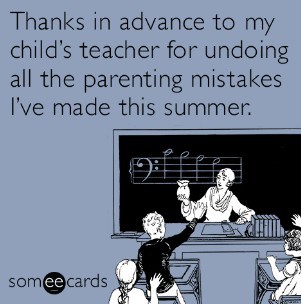 Dear William:
On behalf of the Lopro project team, I want to thank you for the time you took to organize and host our tour of your plant on October 8th. The informative tour and stimulating commentary made valuable use of our limited time. Special thanks are in order for scheduling Mike Wilson to answer questions and for providing our lunch at the plant cafeteria.
The visit helped our co-op trainees to understand that through education and hard work, opportunities for career success are available to them. Additionally, our students who are studying engineering and computer science found the tour particularly meaningful.
Again, thank you for making our visit a memorable and encouraging experience for all of us. You can be sure the communities and families of these students will hear of your hospitality.
Sincerely,
Cal Institute
Example 3: Follow-up Note of Thanks for a Work or Networking Reunion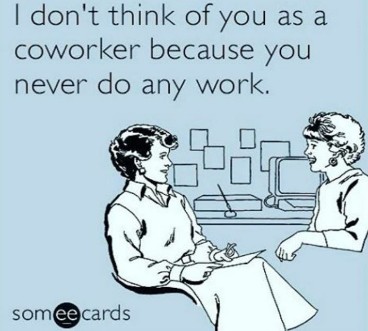 Dear Bruce:
The reception for Dr. Horace and his wife provided just the opportunity I'd been wishing for to renew all my acquaintances with Universal. Some of the attendees I met for the first time, of course, because you have continued to lead Universal to success after success–all of which require additional staff. I must say, after having talked with some of them at length, you have hired some of the best in the industry.
But the most enjoyable part of the evening was swapping "remember whens" with familiar faces. It was so thoughtful of you to invite my wife also. Because she had accompanied me to so many company functions in the years I was with you, she met and visited with nearly as many old friends as I did.
Let's not let the renewed relationship lapse again. Could we count on meeting you for dinner at Tony's the weekend of June 6? I'll phone you later in the month to see what your schedule looks like.
Best,
Jim
Example 4: Thanks for Entertaining on Business Trip in a New City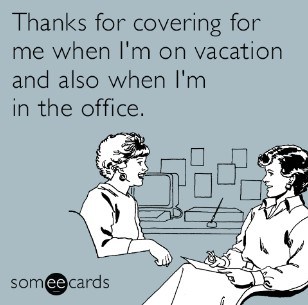 Memorandum
TO:
FROM:
DATE:
SUBJECT: Florida Hospitality
Harvey, just a note to say thank you for your hospitality while I was soaking up the sunny southern atmosphere and doing my homework in learning to fine-tune a MOG system. Do tell your wife thanks for giving up her evening alone with you and joining us for Tuesday night's "fiesta."
Please let me repay the favor when you're out our way next fall; I know of a skeet-shooting range you would enjoy. If you let me know a day or two in advance, I'll make the arrangements.
Thanks again.
Example 5: Thank-You Letter to a Client or Business in Response to Their Written Letter of Appreciation (Reciprocal Gesture or Praise)
Dear Ms. Christiansen:
Now and then the mail includes a letter that brings special warmth to the day. It is especially nice when someone is helpful in a situation such as you described in your letter, and I am very glad that Shannon Fredo and George Burton from our company were so accommodating. As you point out, their above-and-beyond interest and service make real friends for us at IODE, and are the kinds of actions that make us particularly proud of our employees.
I am pleased to forward your letter to our field office; the manager there will provide an opportunity to recognize Ms. Fredo and Mr. Burton for their outstanding representation. No doubt they will appreciate, as well as be encouraged by, the time and effort you took in writing your kind remarks. In addition, I am forwarding a subscription to our in-house magazine for your future needs.
Thank you for taking the time to write. We sincerely appreciate your thoughtfulness and your business.
Cordially,
S. Horton
Timeless & Short Notes of Thanks to Write in Business Cards
Sometimes, simple, short, and sweet is all you need:
Thank you for your business, your trust and your confidence. It is our pleasure to work with you.
Thanks for giving us the opportunity to serve you. We greatly value your business and look forward to continued friendship.
We truly appreciate your business, and we're grateful for the trust you've placed in us. Please don't hesitate to call me with any questions or concerns. We strive to please and look forward to doing business with you for many years to come.
Thank you for your co-operation.
Thank you for your friendship, your business, and the opportunity to serve you.
Thank you for your valued business.
More notes to thank a person or company for their continued business
Related Note Examples
Business Thank You Notes After Job Interviews
Thank You Forms for New Business Accounts or Clients
Thank You Notes for Your Continued Business
Thank-You for Child's Birthday Party Invite
Thank-You Note for a Personal Business Reference or Introduction
Simple & Funny Thank You Memes for Coworkers, Colleagues, Bosses & Business Friends
Billie
I like to climb mountains, read Nietzsche, and explore the West Coast. I have a BA from York University (2003) in Toronto, Canada, and yet on this site I sometimes spell like an American (know your audience). Thank you. Thank you very much.