Vendors and Suppliers: How to Say "Thank you" To a New Big Business Account
For venders and suppliers and salespeople, landing a big client is a big deal and should be appreciated. Welcome your newly landed client or big business account with an affirming letter that cements your relationship and begins your contract on a positive note.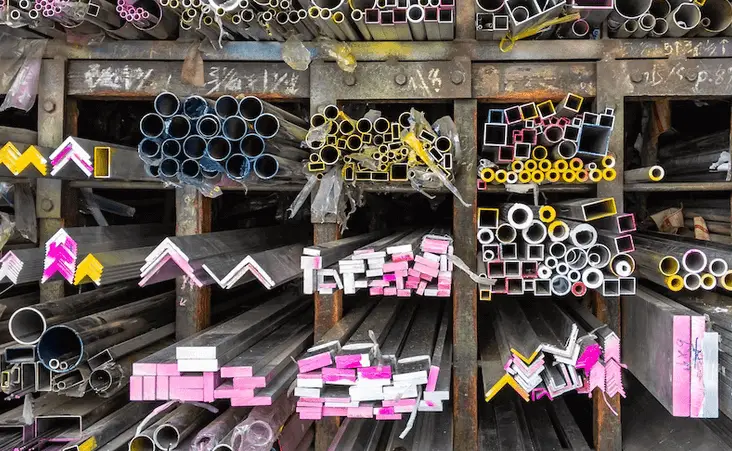 Example 1: Welcome Letter Thanking New Small Business Client
Company Name or Letterhead
Address
City, State Zip
Date
Addressee
Address
City, State Zip
Dear Mr. Mitsuka:
As a new account holder at Vitel, we would again like to thank you for giving us the opportunity to serve you.
We want to share with you the features and benefits of our other products and services that might be of interest to you:
Our CarNet cellular phone system provides service to over 90 percent of Texas, allowing you the freedom to travel that a cellular phone should.
Our Small Business Connection program gives small businesses discounts on their long distance service–including intrastate, interstate and international calls.
Our PhoneCare program offers 24-hour service and replacement for all your Vitel products at one annual price.
Vitel appreciates the opportunity to service your new account and is always glad to help a new friend. In addition to the products we offer, we strive to provide friendly, quality service. Remember, we are open seven days a week to serve you.
We look forward to building a great relationship.
Cordially,
Tom @ Vitel
Example 2: Template Thank-You Form for New Vending Machine Client
Dear Mr. Martin:
We're very excited that you've chosen Capital Vending to meet your vending machine needs. You can count on improved quality, service, and selection.
I want you to know that I personally will be involved with your account and stand ready to answer any questions or concerns you have as you begin your first week with us.
Below are a couple of helpful hints that I thought might make your vending machine a little more useful to your employees:
In addition to your break room, consider other busy locations for your Capital vending machine. Copy and supply rooms are good spots. If you place your machines in the areas that employees must frequent, your staff will be able to spend less time going to the vending machine and more time on the job.
Copy the attached survey and circulate it around your office to determine what products should be placed in the machines. Return it to me, and I will see to it that the machines are filled with products that will keep your staff happy.
If you have any questions, feel free to call me anytime (including at home over the holidays [555-8989]).
Sincerely,
Greg @ Capital Vending
Example 3: Template Thank-You Form for New Printing Client
Dear Ms. Kent:
Welcome to Wilson Printers as a new client. We're pleased that organizations of your caliber have chosen us to work with you on your printing needs.
Enclosed are several brochures introducing you to our hours and services. We hope that you'll let us know of any ideas you have for additional ways we can help you do business–or improve any of our regular services to you.
Drop by and give our staff an opportunity to meet you. We always like to put faces with our account names. Welcome!
Sincerely,
Jim @ Wilson Printers
Example 4: Template Thank-You Form for New Investor
Dear Clay:
We want to welcome you to the Alex Jones Equity Fund. We appreciate your investment and plan to work hard to achieve our primary goal of capital growth.
Since the initial offering, we have been committing assets to our new target markets. But we are in no hurry. We plan to assess our selections carefully during the next few months, contemplating a volatile market and desiring success over speed in becoming fully vested.
As a new investor, you will receive our quarterly reports of the fund's portfolio and a summary of the fund's performance by month.
We have every confidence that you will agree that our fund is a real opportunity, and we look forward to serving your investment needs.
Sincerely,
Jonas @ Alex Jones Equity Fund.
Example 5: Template Thank-You Form for New Product Client
Dear Ms. Vine:
Thanks so much for your initial order of Ergochairs. I'm enclosing your free gift of Kate Tate's Posture and Productivity to express our appreciation.
By now you have had a chance to benefit from and enjoy your first order. We look forward to providing you and your staff with additional Ergochairs for years to come.
We are certainly happy to have you join our family of customers and hope you'll find the Ergochair exceeds all your expectations throughout the year.
Sincerely,
Alice @ Ergochairs Inc.
Example 6: Thank-You for Purchase

Dear Ms. Krieger:
I want to extend to you and your staff once again our appreciation for the time spent evaluating our copy machine. We are very pleased that after a lengthy and detailed study, your decision is to purchase the Repro-Graph 600 – a purchase with many benefits:
You can copy documents quickly and easily, freeing your staff for more productive pursuits.
High-resolution colour copies will make all your company documents look like they came straight from the print shop (at a fraction of the print shop cost).
The fast multisheet paper feeder and collator allow you to do even the biggest jobs in-house, quickly and inexpensively, saving you time and convenience.
We will be in touch within the next few weeks to help you with delivery details.
Sincerely,
Mack @ Printer GY
Example 7: Thank You for Product Purchase

Dear Mr. Greene:
Thanks for your deposit on the Execulink phone system. Our telephones have been developed with you in mind and have been enthusiastically received by successful professionals such as yourself throughout the country.
I guarantee you won't be disappointed with the results. But I don't want to keep you any longer, because I know you're eager to use the Execulink and grow a business that will make you some money.
Congratulations! We won't let you down.
Best wishes,
Timothy @ Execulink
Example 8: Thank You Letter for Cafeteria Contract Acceptance

Dear Ms. Frost:
I am so pleased to hear that you have accepted our cafeteria proposal. I have enclosed the signed letters of agreement, along with the revised dates.
We look forward to providing this service to Halpern Inc and becoming an ongoing business partner, concerned with all your food service needs.
Sincerely,
Ed @ Food Ease
Example 9: Thank You for Seminar Contract

Dear Mr. Reed:
Thank you for expressing your confidence in us by arranging to have us conduct our seminars for your team. Here is a book by Jack Ralent that we think should be helpful in determining what other steps you can take to ensure that your staff is sensitive to different cultures. We are very happy to have you with us and hope you will continue to budget our services in the years ahead. Thanks to your support, our rates have remained the same over the past three years, and we hope to continue this trend.
As you know, our seminars are devised to avert problems with harassment suits, not to mention improve the disposition of your staff! Now that companies are facing increased liability in harassment suits, our cultural awareness seminars make it much easier to avoid such suits, and to improve productivity through effective communication in the workplace.
Please call us if you have any other needs with employee disposition or company morale. Thanks again for your support.
Sincerely,
Ross @ Albequirky
Related

Thank You for Your Orders: Notes that Hook Loyal Customers

15 Examples of "I Appreciate You" to Your Employees, Clients and Customers
Thank You Note for Personal Business Reference
Thank You Follow-up After Job Interview
Thank You Note For a Bonus, Merit Raise, or Workplace Award
Thank You Note for Workplace Gift
Thank You Note for Gift From a Friend
Billie
I like to climb mountains, read Nietzsche, and explore the West Coast. I have a BA from York University (2003) in Toronto, Canada, and yet on this site I sometimes spell like an American (know your audience). Thank you. Thank you very much.