As a top-performing company, you know that sending a 'thank you for your purchase' note goes far in uplifting and pleasing your customer – and creating a positive first impression means more business.
And by saying thanks for your order, I don't mean dropping a boring old email, either. Skip the stock standard 'thanks for your order' email: Great companies go the extra mile and create an actual relationship with their people, in real-life, with a handwritten note.
Whether for a teacher, or a friend, a repeat customer, if there's cause to express appreciation or to show kindness, take it. And do it for no reason at all, too.
This site shows you how to write a thank-you note to your customers, as well as: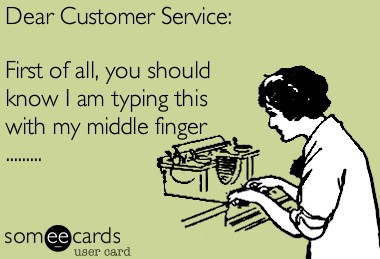 In short, the main benefits of saying thank you for your order:
Higher customer engagement – they see you as people and not as a faceless corporation out to soak them of hard-earned cash
Greater customer satisfaction – people love personalized surprises. Who doesn't love to be seen as a person, with needs and desires?
Increased loyalty – when your customers, aka people, are emotionally engaged with you via your handwritten notes of appreciation (and feel special, important, and valued), your customers are more likely to like you and remember you, and therefore you will have:
More word-of-mouth marketing – loyal people will talk positively about their experiences with you and will refer you to their friends. Win win win.
The main takeaway is: everything good happens when you stop and thank your customer for their purchase.
How to Be Real When Writing "Thank You for Your Purchase"
We haven't touched upon this subtlety before, but there is one important turn-off to avoid when writing your business thank-you note: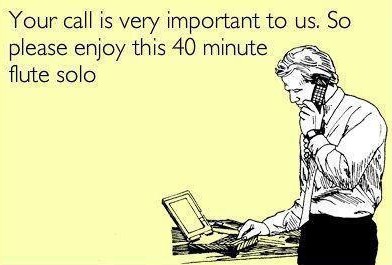 What am I talking about? Well, how would you feel if you spent the day searching for an important gift for someone, spent lots of money and time and energy interacting with components of a store, either online or in-person, and then post-purchase were slapped with a cold:
Thank you for shopping with us
Thank you for your business
Thanks for your order
Transactional much? These phrases are fine, sure, and they work for traditional, obsolete businesses, — but they aren't great ("And great is what we're going for"). Using phrases like these don't give your customer The Feels. Well, they feel like you're just glad they've finally paid you. End of relationship. Walk of shame.
Avoid appearing like a cold, heartless, transactional business and skip saying psychologically harmful phrases (like thank you for your order). Instead, treat your customers like people, and say:
Thank-you, your support is invaluable.
Thanks so much for shopping with us [a slight variation on the typical "thank you for shopping" — the casual phrasing sounds more like a shopping date with a friend than a one-and-done].
Choosing us means a lot to us [reminding everybody that we are all people].
Thank you very much for supporting us.
The point to remember when writing your thank-you: Business means a transaction. Support means a relationship.
Here are a few other things to remember when writing your thank you note:
Do:
Do include the physical thanks note with the purchase
Be a real person when you're showing appreciation
Do have a tone of voice consistent with your brand
Do use appropriate stationery. Again, go with what is consistent for your brand
Don't:
Don't talk about things that aren't relevant
Don't try and sell more products
Don't be off-putting, negative or sarcastic
Don't be too creative with coloured pens — stick to blue or black
The thank-you note is about your customer, not you. Focus on being sincere and honest. Don't try to spam them with more sales hooks.
Now let's write one! Here are some templates for you to customize to your brand, service, or product.
Finally: "Thanks For Your Order" Note Examples to Customize
Playful in Tone:
Aloha, Tim!
 Kris here, I'm the founder of MiniBananaBoats. Wanted to write you a short note saying thanks for validating my career choice — and for wearing my undies! I know that doesn't sound right. But they feel right, am I not wrong?
Give them a go and let me know what you think. I've included a complimentary set in merino wool, a material unsurpassed for its odor-resistance and ease of washing/drying while travelling and hiking.
Remember to shoot me a message if you're not happy, and tell the world if you are happy!
Much Mahalo
Kris
Slightly more professional:
Hi Michelle
My name is Frank, and I'm co-owner of the Downtown Cat Cafe you visited yesterday. It's not often that someone adopts three cats on their first visit to see us, so that's why I'm writing you this note — to say thank you (thank you meowy much!) and also to get your feedback.
Cedar chip cat litters have been growing in popularity over the years, and we have quite a few brands at discounted rates available in our stores — which brands do you prefer, and why?
To sweeten the deal, use this extra 25% off your next purchase – just say MEOWYMEMICHELLE at the checkout.
Once again, thank-you and enjoy your mew cuddle buddies!
Frank
Thank-You for Your Support [Example]
Hi Pierre,
A few days ago you found a hosting plan of ours that fits your current situation. I just want to say thanks for going with us and for letting us help you grow at the right speed.
In the hosting field, there's a ton of competition. It's loyal customers like you that keep us at the top of the pack. And we strive to lead the way for everybody.
Thank you for your ongoing support. We're here if you need us.
Matthew
Thank-You For Your Continued Support Note Example:
Hey Dorian,
I've been mailing lots of goodies to your house over the past few months.
Thank you.
We treat our frequent friends to the best perks we can possibly offer: here's a complimentary backpack in a new nomadic style we've been working on. We think you'll like it, according to the styles you normally choose.
Let us know what you think! Thanks again for choosing us.
All the best,
Sam
Thank-You For Your Order: The Emailed Note That Went Viral
This is a great example of a "thank you for your order" note that surprises and delights by making an unexpected emotional connection with their people (despite being digital messages). Derek Sivers calls this "the most successful email I ever wrote" – CD Baby's Thank-You Email Included with Every Order [back in the day]:
Your CD has been gently taken from our CD Baby shelves with sterilized contamination-free gloves and placed onto a satin pillow.

A team of 50 employees inspected your CD and polished it to make sure it was in the best possible condition before mailing.

Our packing specialist from Japan lit a candle and a hush fell over the crowd as he put your CD into the finest gold-lined box that money can buy.

We all had a wonderful celebration afterwards and the whole party marched down the street to the post office where the entire town of Portland waved "Bon Voyage!" to your package, on its way to you, in our private CD Baby jet on this day, Friday, June 6th.

I hope you had a wonderful time shopping at CD Baby. We sure did. Your picture is on our wall as "Customer of the Year". We're all exhausted but can't wait for you to come back to CDBABY.COM!!
Related
Thank You For Your Continued Business
Billie
I like to climb mountains, read Nietzsche, and explore the West Coast. I have a BA from York University (2003) in Toronto, Canada, and yet on this site I sometimes spell like an American (know your audience). Thank you. Thank you very much.