As rare as it may seem, sometimes tech support does provide a helpful suggestion beyond asking the obvious, Is the power cord plugged in?
A quick and to-the-point email is an easy way to thank someone for providing tech support in a clutch moment.
Business Thank You Letter for Tech Support: Examples
Example Thank You for Tech Support for Presentation
Dear Vince,
I cannot thank you enough for the flawless technical support that you've given me over the last couple of months.
The slides that you created for the Glazton presentation were a big hit; and the multimedia extravaganza unfolded on cue with perfect precision. My colleagues were as impressed with me as I am with you. You also did a marvelous job researching the report (and I know that I didn't always give you much to go on) and recommending exactly the appropriate graphics software for their preferences.
Without your help, I don't think I could have met the short but urgent deadline. I feel much better knowing that I have such a valuable and capable resource a phone call away.
Regards,
Tim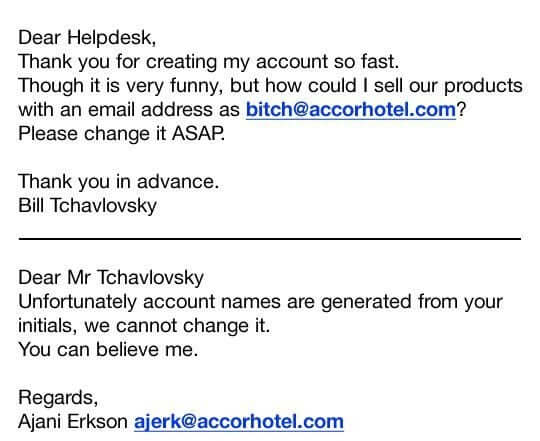 Thank You For the Clutch Tech Support: Belated
Last week when I requested immediate tech support, I wish I had more time to be a bit more appreciative. As you may have gathered, we were in a time crunch and preparing for a very important presentation when PowerPoint malfunctioned and we appeared to have lost all our work. I sent an email to Helpdesk, and they immediately responded with a phone call. Rishi helped solved my issue by walking me through the entire restoration process. He saved us hours of stress and time. Please extend my sincerest thanks once again to Rishi and the whole team.
A Positive Email to Tech Support for Once
People always find to the time to write to complain, but few seem as motivated to compliment customer service. Today I am sending this note to thank you for your much-appreciated tech support today.
I was having trouble with my new desktop dock for my old ThinkPad. Suzie answered the phone, listened to my description of the problem, and after some diagnostics determined that your store would replace the dock promptly.
Sheepishly, while checking my plugged in devices, I noticed that the power connector was not fully engaged. Guess what? I pushed it in, rebooted, and the problem solved itself…
Even though my problem was easily resolved on my end, I want to commend Suzie and your store for being willing to troubleshoot the problem and to replace the (potentially) faulty hardware immediately.
I appreciate your product and your company, and I have enthusiastically referred many friends to your company. This is the first time I've called for support for any technical issue and I am relieved to have received excellent customer service. Good people and solid values still exist!
Most importantly, I hope that Suzie is acknowledged for her patience and customer service attitude.
Thank you,
A customer for life
Related Example Messages
Thank You Note for an Honest Mechanic
Funny One-Liner Thanks Messages
Billie
I like to climb mountains, read Nietzsche, and explore the West Coast. I have a BA from York University (2003) in Toronto, Canada, and yet on this site I sometimes spell like an American (know your audience). Thank you. Thank you very much.